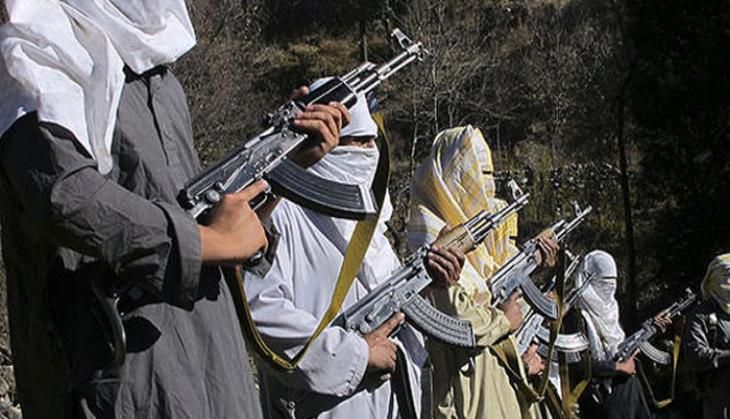 A man sentenced to a life term in prison by a Lucknow court on Thursday for being a 'Pakistani' Jaish-e-Mohammad terrorist has been identified by a Dalit woman from Meerut as her son.
The woman, Mahesha Devi, said that Mohammad Abid alias Fatte was her son Praveen Jatav, who had disappeared 10 years ago when the Delhi police apparently framed him as a gangster.
Devi said: "I saw his photograph in a Hindi newspaper a few days ago and came over to Lucknow with my younger son Pawan. We have sought permission from the authorities to meet him. I want the state government to probe my claim and conduct a DNA test."
The woman is being helped by an NGO that gives legal aid to people accused of terrorism, says The Telegraph. She has applied to the district magistrate to meet Abid in Lucknow jail.
Abid's lawyer, Shoeb Ahmad, said that he had met Devi and some of the details she had shared with him about her son seemed to match Abid.
"Mahesha Devi told me her son had the name 'Praveen' tattooed on his right arm. Something is tattooed on Abid's right arm but it's been blackened out," said Ahmad. "She said there was a scar from a cut on the right side of her son's forehead. There is a scar on Abid's forehead."
However, Abid has never claimed to be a victim of mistaken identity. "Abid never says that he is Indian, but who knows what happened to Praveen since 2006?" said Shoeb.
Praveen had vanished in 2006 after being accused by the Delhi police of being a gangster. He worked as a driver with a travel agency, according to Devi.
Devi said: "On 5 May, 2006, he was driving a Tata Sumo in which four people were travelling from Meerut to Delhi. Two days later, Delhi police's special cell claimed that all five were gangsters and that four of them had been killed in an encounter in Delhi. The police said Praveen had escaped. Since then we have been waiting for our son."
In November 2007, according to Ahmad, a special task force of the Uttar Pradesh police arrested three young men from Lucknow, identified as Mohammad Abid alias Fatte, Yusuf alias Faizal alias Saif-ur-Rahman, and Mirza Rashid Beg alias Raza Qazzifi.
Ahmad said: "The STF claimed they were Pakistanis and Jaish members on a terror mission in India. My only request is that the state government ensures that an innocent doesn't suffer."
The Lucknow court had sentenced the three men to life imprisonment, saying there was enough evidence that all three were guilty of "waging war against India".