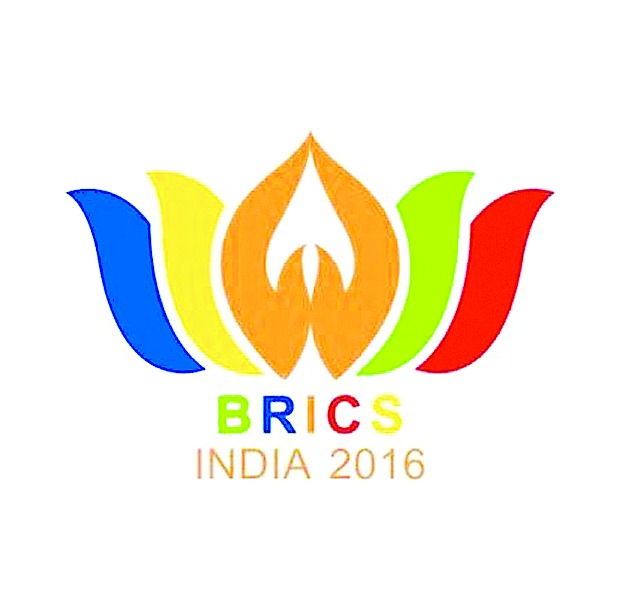 The BJP government at the Centre has chosen a lotus as the logo for India's presidency of the BRICS (Brazil-Russia-India-China-South Africa) economic group this year.
While the lotus is the national flower, it is also the BJP's election symbol.
The logo was unveiled on Tuesday by External Affairs Minister Sushma Swaraj. It was designed by Sudeep Gandhi, a Mumbai-based calligraphy artist, whose entry was picked from among hundreds in a crowd-sourcing contest announced by the foreign office last year, according to The Telegraph.
Swaraj said: "Painted in the BRICS colours, and symbolising India's national flower, this logo encompasses the BRICS spirit and will grace all our events across the year."
This year's BRICS summit will be held in Goa in October. India was appointed president of the group in February, a post it will hold till December.
The BRICS colours of green for Brazil, blue for Russia, red for China and yellow for South Africa are seen in the petals of the lotus.
India is represented in saffron by two petals and a bud that fold into a namaste.
Users of social media reacted to the logo in different ways. While one tweeter called it 'subliminal marketing' and 'subtle BJP propaganda by government of India', another said, 'Lotus sign of prosperity for the country and for BRICS as well'.