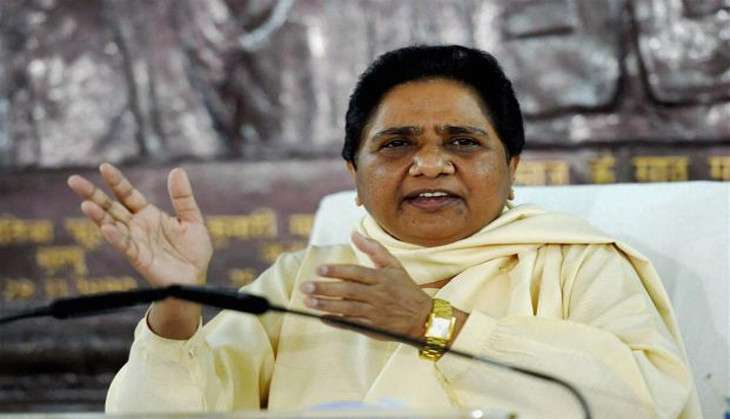 Bahujan Samaj Party (BSP) supremo Mayawati today attacked the ruling Samajwadi Party and said that the its efforts to form a grand alliance reflects that the party has already accepted their defeat.
"Their efforts to form a grand alliance reflect that the SP has already accepted their defeat before the Vidhan Sabha election," said Mayawati.
She further said that the BJP would not have been indulging in theatrics like Congress if they would have fulfilled even one third of their Lok Sabha promises.
"There is no doubt that Prime Minister Modi's government in two and a half years of its tenure hasn't been able to complete even one third of election promises. If they would have done that, then by now they must have realized their weaknesses," she said.
Mayawati further said no matter how much the Samajwadi Party tries, they will never be able to regain power in the state.
"No matter how much they try to hide their internal rift, people won't trust them. The Samajwadi party is hiding their wrongdoings with this elaborated gimmick of a family feud. Samajwadi Party's silver jubilee celebration was a clear example of dynastic politics," she added.
Earlier, the ruling Samajwadi Party celebrated its silver jubilee foundation day in Lucknow.
At the event, Akhilesh Yadav took a dig at his uncle and state party president Shivpal Yadav and said the 'sword that has been gifted to him shall definitely be used.
--ANI