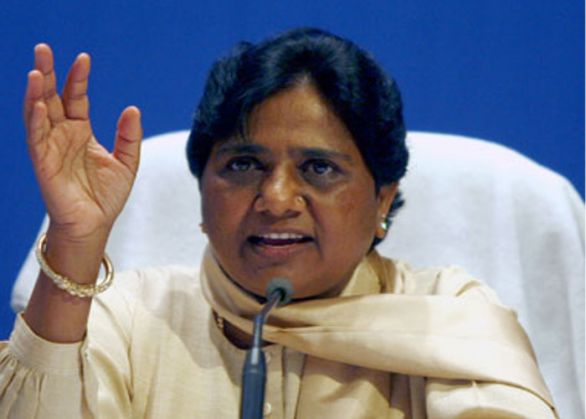 Bahujan Samaj Party chief Mayawati has countered Prime Minister Narendra Modi's visit to the birth anniversary celebrations of Dalit saint Ravidas in Varanasi today by holding a parallel celebration elsewhere, reports The Telegraph.
Modi had been invited to attend the celebrations at the Ravidas Temple at Seer Goverdhanpur, the birthplace of Ravidas, near Varanasi on 22 February, and he had accepted. However, since the celebrations are associated with Dalits, the BSP's voter base, it grew also to be associated with the BSP.
Given that the BSP is opposing the BJP in next year's Uttar Pradesh assembly elections, Mayawati decided to skip the event this year, and instead, hold a parallel celebration at Jiwadhipur village on the opposite bank of the river Ganga.
Organised at short notice, the Jiwadhipur celebration features 40 of the 50 tableau committees that usually participate at the festival in Seer, making it the larger event.
While Mayawati will not attend the event herself, since she is electioneering in West Bengal which goes to the polls this year, the BSP's general secretary Swami Prasad Maurya will be the chief guest at the Jiwadhipur celebrations.
According to Maurya, the BSP will celebrate the saint's birthday in Seer next year.
"Modi won't be looking back towards the sant after the BJP's defeat in Uttar Pradesh. We shall then resume our duty at Seer, while continuing the festival in Jiwadhipur too," he said.