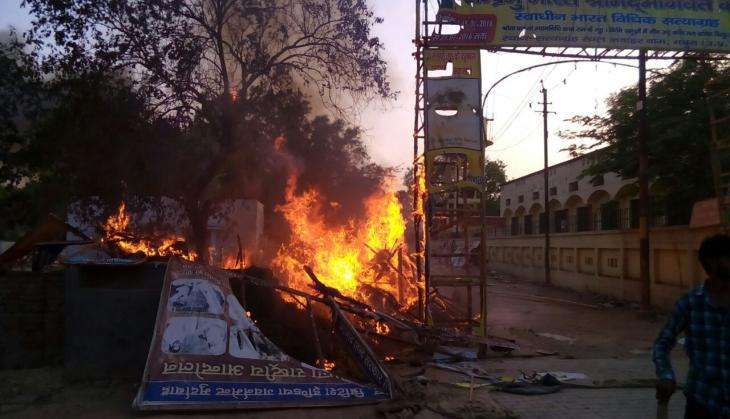 On 15 June, police arrested the prime accused in the Mathura violence, Chandan Bose and his wife.
Chandan Bose, stated to be the second in command of Ram Vriksh Yadav, was arrested on Wednesday morning along with his wife by a police team of Mathura from Caithwalia village, PTI quoted Superintendent of Police, Kripa Shankar Singh as saying.
Ram Vriksh Yadav, the alleged leader of Azad Bharat Vidhik Vaicharik Kranti Satyagrahi, who was said to be behind the violence, had died in the clashes.
The police officer said both of them will be sent to Mathura.
Additional Director General (law and order) of Uttar Pradesh Police Daljeet Singh had earlier said that Ram Vriksh Yadav, Chandan Bose, Girish Yadav and Rakesh Gupta are the main culprits in the case.
Twenty-nine people, including then SP (City) Mukul Dwivedi and Station House Officer (Farah) Santosh Yadav, were killed during clashes between police and encroachers at Jawahar Bagh in Mathura on 2 June.
--PTI