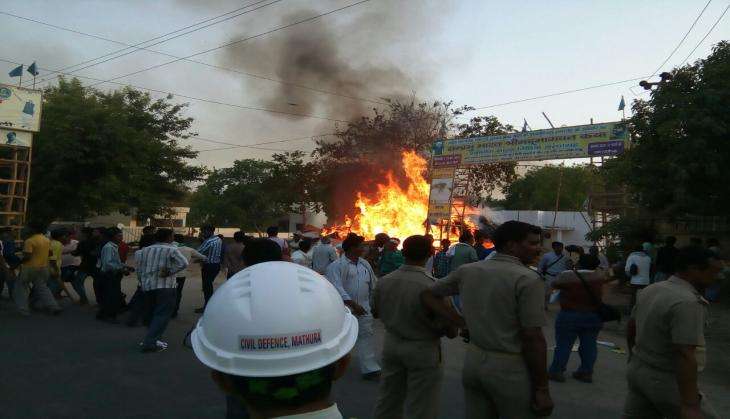 The Akhilesh Yadav-led Uttar Pradesh government has been accused of disregarding 40 intelligence reports hinting at the presence of licensed and unlicensed firearms in large numbers in Mathura's Jawahar Bagh.
According to a Times of India report, the UP government did not provide adequate reinforcements sought by the district administration.
The daily quoted sources as saying that the administration had been sent reports claiming that the Swadheen Bharat Subhash Sena (SBSS) were heavily armed. The administration was also provided with clips of the SBSS members undergoing combat and arms training.
Also Read: Mathura violence: Probe into clashes to begin today
The Times of India also reported that district magistrate Rajesh Kumar had written a letter to the principal secretary (home) on 20 February, requesting reinforcements to deal with the SBSS members.
Also Read: The Bose cult behind Mathura violence and how it became so menacing
The death toll from the 2 June clashes in Mathura between encroachers and police at Jawahar Bagh has risen to 29, with two more persons succumbing to injuries.
Also Read: Mathura violence: Netaji's family, AIFB distance themselves from 'Mathura cult'
On 5 June, Union Home Minister Rajnath Singh dared the Uttar Pradesh government to recommend a CBI probe into the Mathura incident, Zee News reported.