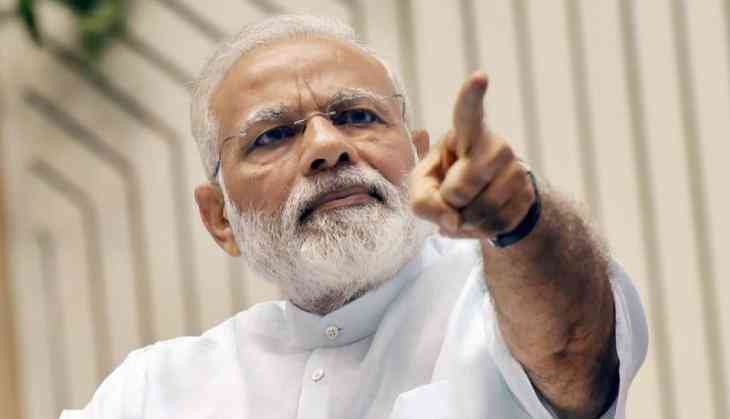 Hours after United Nations Security Council (UNSC) designated Jaish-e-Mohammed chief Masood Azhar as a global terrorist, Prime Minister Narendra Modi said that this the beginning as the world has begun to listen to India.
"From now on, whenever the country faces the danger of any kind from anybody, we will enter their homes and eliminate them. If they fire bullets at us, we will fire bombs at them," he said at an election rally in Rajasthan's Jaipur.
Syed Akbaruddin, India's Ambassador to the UN: Big, small, all join together. Masood Azhar designated as a terrorist in UN Sanctions list. pic.twitter.com/lVjgPQ9det

— ANI (@ANI) May 1, 2019
Masood Azhar's listing in UN as a global terrorist is a big diplomatic win for India. Jaish chief's listing comes 10 years after India moved a proposal to ban him at UN, however, the move was repeatedly blocked by China for four times.
"The world has begun listening to India over the last few years. We cannot be ignored anymore. And I would like to say openly that this is just the start. Just wait and see what happens next," PM Modi said, even as the crowds cheered.
"The international community has stood by India in its efforts to fight terror, and this is why I would like to extend my gratitude to them on the behalf of 130 crore Indians," he said thanking international community -- especially nations such as France, United States and the United Kingdom.
UN's decision to designate Masood Azhar means his travel ban, finances, assets will be frozen. Along with India, the US, Britain and France put pressure on Beijing to change it. This development came to a day after it was reported that Pakistan has decided to blacklist Masood Azhar as a global terrorist.
Also read: Kamal Nath on UN listing of Masood Azhar: Don't know if this is related to LS polls