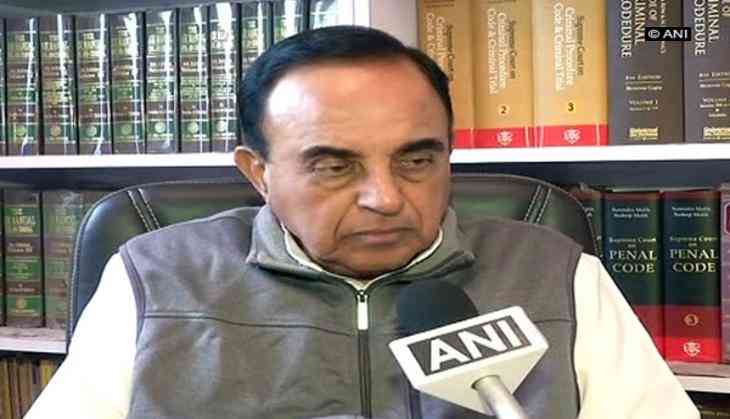 Bharatiya Janata Party (BJP) leader Subramanian Swamy on 14 November said Masjid can be built anywhere but not on Ram Janmabhoomi.
"Masjid can be built anywhere, it's a place to read namaz and Masjids are broken in Saudi Arabia and are shifted. So the same way in India, Babri Masjid will be shifted to the borders of Ambedkar Districts where lots of Muslims live," Subramanian Swamy told ANI.
"There are 40,000 temples that were demolished; we are not asking for all, we are just asking for three - Krishna's Mathura, Ram's Ayodhya and KashiVishwanath Varanasi," he added.
In new turn of events, Art of Living founder Sri Sri Ravi Shankar is slated to visit Ayodhya, in a bid to open talks with stakeholders in the Ram Janmabhoomi-Babri Masjid dispute, on November 16.
Earlier, the Supreme Court had also suggested that an out-of-court settlement was the best recourse to the dispute.
The apex court will commence the final hearing of the long-standing matter from December 5, a day before the 25th anniversary of the demolition of the medieval-era structure.
The Babri Masjid was built by Mughal Emperor Babar in 1528. The Hindus, however, claim that a Ram Temple that originally stood there was demolished to construct the mosque.
-ANI