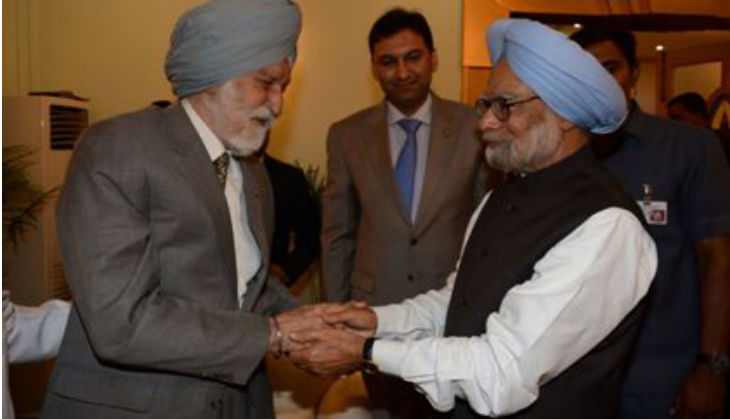 The Indian Air Force (IAF) has decided to rename West Bengal's Panagarh airbase after the first Air Chief Marshal Arjan Singh. Air Chief Marshal Arup Raha made the official announcement during a function to mark the 97th birthday of the first chief of the air staff who led the IAF during the 1965 war.
The event, held in the Capital on 14 April, was also attended by former Prime Minister Manmohan Singh and other services chiefs.
Singh is the only officer of the IAF to be promoted to five-star rank, Marshal of the Indian Air Force, equal to a Field Marshal in the Army. He was 44 when trusted with the responsibility of leading the IAF.
Promoted to Squadron Leader in 1944, Arjan Singh led the squadron against the Japanese during the Arakan campaign, flying close support during the crucial Imphal Campaign and later assisting the advance of the allied forces to Rangoon, Burma. For his role in successfully leading the squadron in combat, Arjan Singh received the Distinguished Flying Cross (DFC) in 1944.
On 15 August, 1947, he achieved the unique honour of leading a fly-past of more than a hundred IAF aircrafts over the Red Fort in Delhi.