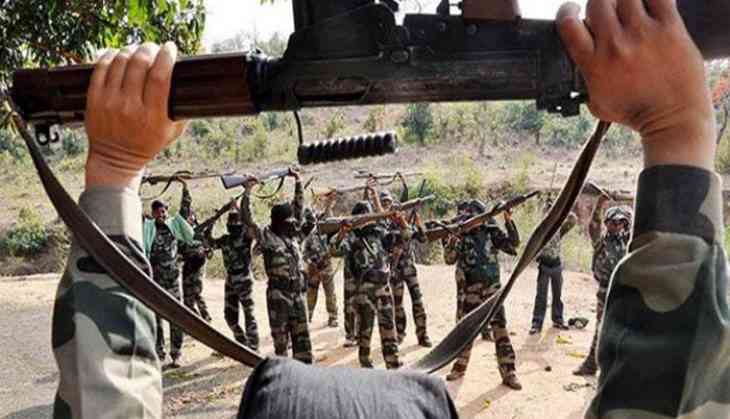 Maoist hideout busted in Sukma after gunbattle
Security forces have busted a Maoist hideout after an exchange-of-fire with naxals in Sukma district of Chhattisgarh, police said.
A huge cache of Maoist-related material, including their uniforms, bags and explosive-making materials were recovered from the hideout busted last evening.
"Based on specific inputs, a team of Special Task Force (STF) and district force had launched a search operation late night on Sunday in the interiors of Kukanar police station area," Deputy Inspector General of Police (Dantewada range) Sundarraj P told PTI.
"Last evening, while cordoning off a forested hill near Jongeras village, located around 400 kms away from here, an encounter broke out between the patrolling team and the ultras," he said.
However, the rebels fled from the spot after a brief exchange of fire, he added.
During the subsequent search, seven bags (containing things of daily use), four Maoist uniforms, some IED making materials, three detonators, naxal literature and essential medicines were recovered from the spot, the DIG said.
Blood stains found at the spot indicate that some naxals were either injured or killed in the gun-battle, but their colleagues managed to take them away from the spot, he said adding that a search operation was underway in the region.
The outlawed Communist Party of India (Maoist) is also observing 'Jan Pituri' week between June 5 and 11 in the memory of their slain leaders.
They also focus on new recruitment in the movement during this period.
Patrolling by security forces has been intensified in the Naxal-infested areas of Bastar in anticipation of enhanced Maoist activity.
-PTI