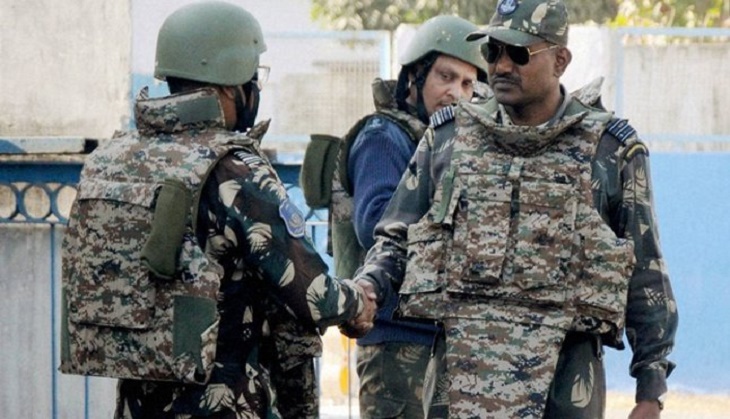 The government's claims that the charred mass found at the Air Force base in Pathankot after the terror attack of 2 January were the remains of two terrorists killed by the National Security Guard at the airmen's billet, have been not been substantiated by the forensic reports.
According to experts, the reports on the mass provided by the Central Forensic Science Laboratory in Chandigarh only show male DNA, but do not show how many individuals the DNA came from, or that it came from two distinct men. Instead, the charred mass showed DNA from several individuals, says The Indian Express.
Allan Jamieson, director of the Glasgow-based Forensic Institute and one of the world's leading experts on DNA forensics, said the CFSL report does not tell us "anything about the people other than their gender".
"It is entirely unclear why there should be mixed profiles," Jamieson said, "and curious why the results show only the gender results when reports normally include the DNA types at all of the tested areas."
The CFSL report does not explain how samples taken from different parts of the charred masses all contained mixed genetic material, but only states that "the burnt mass material belongs to human male".
The report makes no reference to how the individuals were killed, which parts of the bodies the charred material came from, and contains no records of what alleles were found in which samples.
"The report should normally have recorded these things carefully," said K Thangaraj, a senior scientist at the Centre for Cellular and Molecular Biology in Hyderabad. "This would enable investigators to know if the charred material is from two, three, or N number of people, and check for the sources of the contamination."
Other anomalies include lab reports that state that samples included "black colour burnt cloth pieces", but it is hard to understand how cloth could have survived a fire that destroyed human tissue and bone.
No explanation was given either for why no traces of weapons and explosives were found in the NIA's seven searches of the Airmen's Billet.
This means that the forensic findings may be no help in the investigation.
The charred remains have been controversial right from the start, because though the NSG claimed that they were the remains of two terrorists shot dead after four terrorists had already been eliminated, the National Investigation Agency said that they had not recovered any weapons, explosives or fragments of munitions from inside the Airmen's Billet.