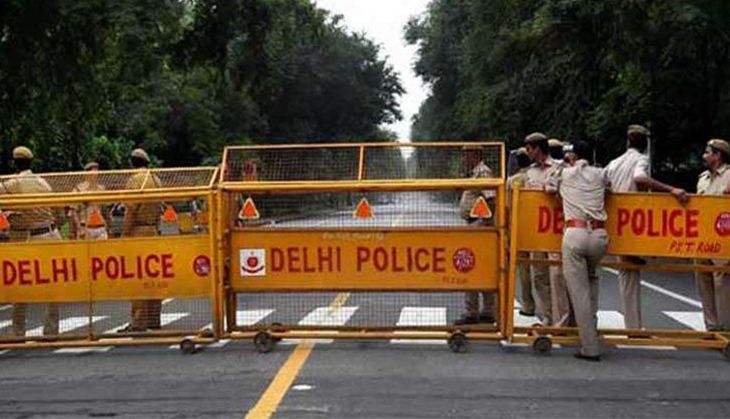 Several Manipuri students were injured in a police lathi charge outside Manipur Bhawan in Delhi on Wednesday as they protested against an all-party delegation that was seeking to hasten the passage of three bills that would affect the state.
The students' efforts, however, seemed to be successful as all three bills have been held back for re-examination.
President Pranab Mukherjee withheld his assent to the Protection of Manipur People Bill, 2015, suggesting the drafting of a fresh bill in consultation with legal and constitutional experts with the needs of the indigenous people of the state and the concerns of the hill and valley people in mind, according to The Telegraph.
The Manipur Land Reform and Land Revenue (Seventh Amendment) Bill, 2015, and The Shops & Establishment (2nd Amendment) Bill, 2015 are also being examined by experts for a "reasonable conclusion", home minister Rajnath Singh apparently told the delegation.
According to the police, a lathi charge was necessary because the protesters were trying to break through the barricades around Manipur Bhawan where the delegation was staying. However, the students said they were attacked by the police, and that personnel of the Manipur Rifles posted at the Bhawan joined the police. The police detained several students but released them later.
The students had been agitating against the three bills for some months now. They believe the bills are an effort to grab hill people's land in the guise of an inner-line permit.