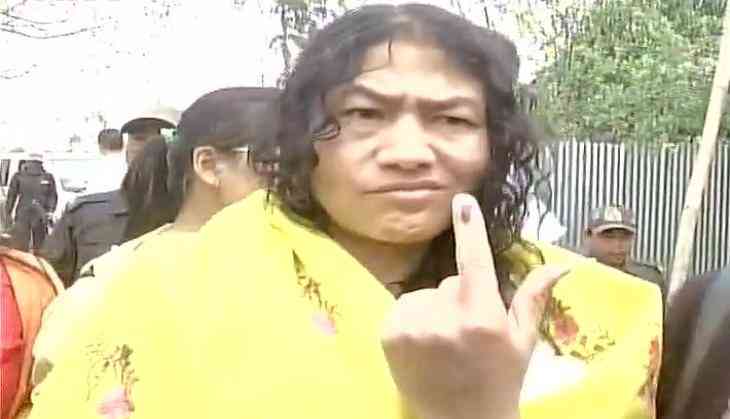 Manipur Chief Minister O Ibobi Singh (INC) is leading over Leitanthem Basanta Singh (BJP) in Thoubal Assembly seat after the first round of counting.
In Manipur, the contest is for 60 seats.The minimum number of seats required to form the government for Manipur assembly is 31.
Human rights activist Irom Sharmila (People's Resurgence and Justice Alliance) , known for her unshakable stand against AFSPA for sixteen years is trailing behind. This election was her debut on politics.In a statement, Irom Sharmila said if defeated, she would try again in the 2019 Lok Sabha election.
"I do not feel much affected by the result because people are yet to be given a chance... Everybody knows muscle and money power are openly used," Irom Sharmila said on 11 March, 2017.
-Speed desk