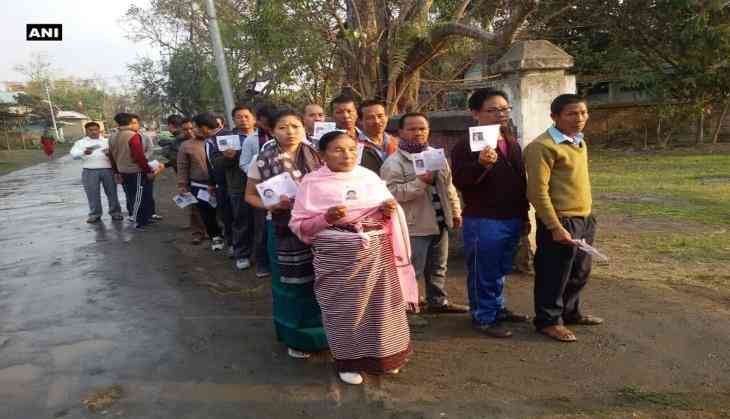 A total of 68 percent voter turnout was recorded till 1 p.m. on 8 March, 2017 in Manipur Assembly elections.
Peoples' Resurgence and Justice Alliance chief Irom Chanu Sharmila visited the polling booth in Manipur's Khangabok earlier on 8 March, 2017.
She was seen interacting with the voters during her visit to the polling booth.
The electoral fate of several stalwarts including Chief Minister Okram Ibobi Singh, Deputy Chief Minister Gaikhangam and Irom Chanu Sharmila will be decided in this phase.
A total of about eight lakh voters will decide the electoral fate of 98 candidates at 1,151 polling stations in the second and last phase of polling.
The results will be announced on 11 March, 2017.
-ANI