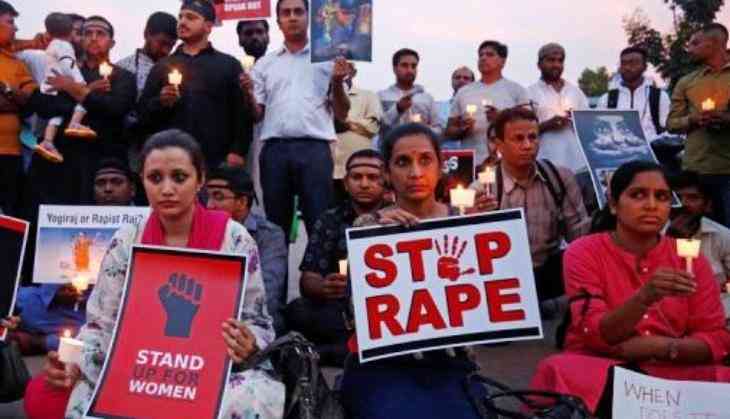 In a spine-chilling incident, an eight-year-old minor girl was abducted and allegedly raped by a Muslim man in Madhya Pradesh's Mandsaur earlier this week. The accused, 20-year-old Irfan Khan who took her to a secluded place and slit her throat, leaving her to death. This horrific incident reminds of the infamous 2012 Delhi's Nirbhaya gang-rape case. The minor was critically injured as the accused inserted an iron rod inside her private part that tore her intestine. The doctors are shocked to see her injuries.
Doctors at the MY Hospital in Indore, where she is currently being treated, found that an object – possibly a rod or a wooden stick had drawn out her entrails. It took two surgeries extending over three hours to undo the damage, they said.
Paediatric surgeon Dr Brijesh Lahoti said the girl in Mandsaur was still in a critical condition, despite recovering slowly. "She is too traumatised even to talk," another doctor said.
The 20-year-old Irfan Khan abducted her from outside her school in Mandsaur while she was waiting for her father. Irfan who is a labourer in a local market, after raping her inserted iron rod in her private part and slit her throat leaving her to die. The case has been registered against Irfan for kidnapping and rape under relevant sections of the Indian Penal Code as well as the Protection of Children from Sexual Offences Act.
This heinous act has triggered a massive outrage over the incident in the Neemuch district. Thousands of people took out a march and submitted a memorandum to the district administration, demanding that the accused be hanged for the crime.
Also read: Mandsaur Rape Case: Muslim man allegedly raped 8-year-old girl and inserted iron rod in her private part; another Nirbhaya case in row?