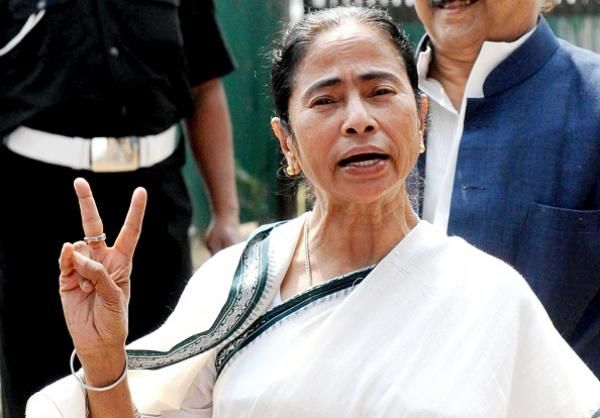 In a move that will further sour relations between the Bharatiya Janata Party and the Trinamool Congress in West Bengal, Minister for Road Transport and Highways Nitin Gadkari has been denied permission to hold a rally in Malda on 18 January.
This comes days after the district authorities in the violence-hit region sent back the BJP's three-member fact finding - which was constituted to look into the Kaliachak police station arson incident.
While Mamata Banerjee has claimed that permission was denied on the basis of security, the Chief Minister plans to hold a political rally of her own in the area on 21 January.
On its part, the BJP has moved the Gadkari rally to a new venue - South Dinajpur - India Today reported. BJP leader and Minister of State for Parliamentary Affairs Mukhtar Abbas Naqvi hit out at Mamata Banerjee for the move.
#Malda ki malai TMC ki dhulai karegi,expired formula hai ye-MA Naqvi,BJP on N.Gadkari refused permission for rally pic.twitter.com/oN8bmyW1TW

- ANI (@ANI_news) January 14, 2016
The Malda violence of 3 January has been at the centre of a major political war between the TMC and the BJP.
The TMC claims that the incident was the result of a violent clash between BSF personnel and demonstrators protesting a December 2015 derogatory remark about Prophet Mohammed by Hindu Mahasabha leader Kamlesh Tiwari.
However, the BJP claims the incident was a matter of national security - after having initially suggested that the Malda violence was a communal incident emboldened by Mamata Banerjee's 'Muslim appeasement politics'.
Later, the BJP claimed that the violence had been sparked by anti-social elements in the region - which is notorious for its counterfeit currency industry and opium plantation racket.
BJP spokesperson Siddharth Nath Singh said that the anti-social elements attacked the Kailiachak police station to destroy some files related to an investigation on the fake currency racket.
The Mamata Banerjee-led government has been on the defensive on the issue. Prohibitory orders under Section 144 has been imposed in the Kaliachak area.