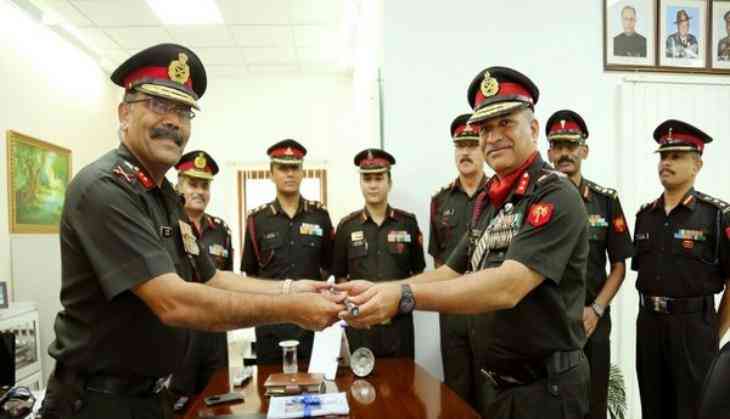 Major General N Srinivas Rao takes over charge as GOC of Telangana, TASA (ANI)
Major General N Srinivas Rao has taken over as the General Officer Commanding (GOC) of Telangana and Andhra Sub Area (TASA).
Major Rao took over the command from Major General Sharabh Pachory at TASA's Headquarters in Secunderabad.
Major Rao, a 1981 batch officer, has done M. Phil from DAVV University and was a resident scholar at Pune University.
The officer has immeasurable experience, both in operational and instructional fields.
In his last tenure as Commandant of National Cadet Corps (NCC) Officers Training Academy, Nagpur, he had made impressive improvements in quality of training and living conditions of more than 550 trainee professors, lecturers and teachers of the academy.
Major Rao had his schooling in Wesley High School, Medak and Little Flower High School and Junior College, Hyderabad and graduated from NDA, Khadakwasla, Pune. He has visited several countries as part of Indian Army delegation.
-ANI