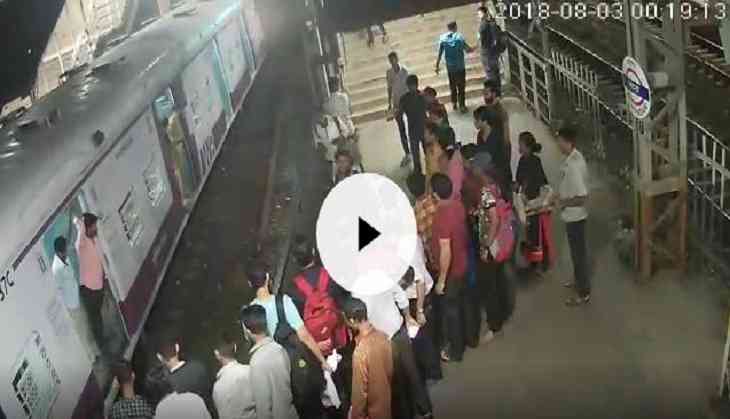 A shocking news has come to light from Maharashtra's Bhayander city where a 24-year-old woman jumped in front of the train along with her 3-year-old daughter on Friday.
The whole incident of this shocking suicide video has been captured in a CCTV. The video of the incident is doing the round on the social media.
In the footage, the woman can be seen as depressed and also, she can be seen with her daughter. As soon as, she found that the train is arriving, immediately she slept on the railway track and what happened next will surely give you goosebumps.
Here's the video:
The woman in the video has been identified as Renuka Yadav with her daughter Aarohi. However, both of them were dead on the spot.
Reportedly, Navghar Police had arrested Renuka Yadav's husband due to the suicide committed by his wife.
While speaking to media, Police said that Renuka lived in Gavdevi area in Bhayander and during the investigation, it has been found that she was harassed.
However, Renuka got married in 2014 and as per the reports, the husband and wife had some quarrel on the day when she committed suicide along with her three-year-old daughter Aarohi.
Also read: Delhi: A 'partially visually impaired' old man died after a train crushed him at Mandi House metro station