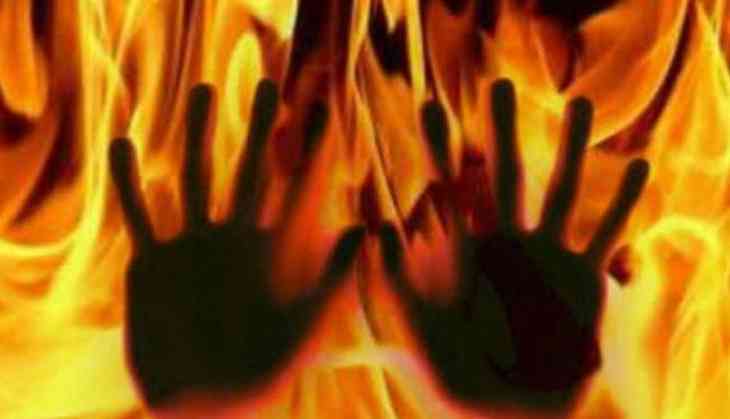 In a horrifying incident, a 16-year-old girl was allegedly brutally set on fire by her father over her addiction towards the phone. The incident reportedly happened in Maharashtra's Palghar district near Mumbai. The accused father identified as Mohamad Mansuri have been arrested by the police.
According to news agency PTI, the teenager is battling for her life in the district hospital. The girl was set ablaze by her 40-year-old father at their residence on Tuesday. Reportedly, the police officials said that the accused father was apparently angry with his daughter for being continuously hooked to her mobile phone every time.
The man and his daughter had a heated argument following which accused doused her in kerosene and set her on fire. Reportedly, the family members were not present at the house when the incident took place.
However, the reports claimed that the victim has suffered 70 per cent burn injuries in the incident and was currently undergoing treatment at JJ Hospital.
Also read Mumbai: Shocking! The man denied Rs 150 to buy drugs, 21-year-old drug-addict slits his friend's throat in Pantnagar