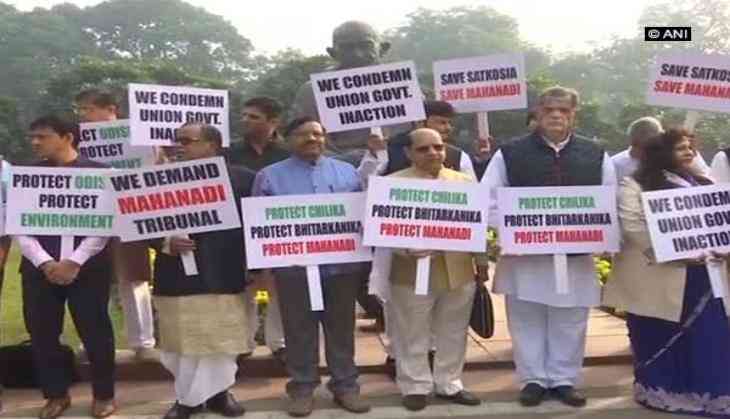 The Biju Janata Dal (BJD) leaders on 20 December staged a protest in front of the statue of Mahatma Gandhi outside the Parliament, demanding the formation of a tribunal to resolve the Mahanadi river water dispute between Odisha and Chhattisgarh.
"We are demanding the formation of tribunal to resolve the Mahanadi river water dispute. Earlier, the Central Government assured us to form the tribunal but they cleared that now there is no chance to form the tribunal. This is an atrocity for the people of Odisha," one of the protesting BJD leaders told ANI.
The BJD Parliamentary party under the chairmanship of Odisha Chief Minister Naveen Patnaik had decided to raise Mahanadi tribunal and Polavaram issues during the winter session of the Parliament.
The BJD parliamentarians also yesterday, reportedly, moved an adjournment motion in the Lok Sabha on the dispute. However, the Speaker of the Lok Sabha is yet to accept the notice.
-ANI