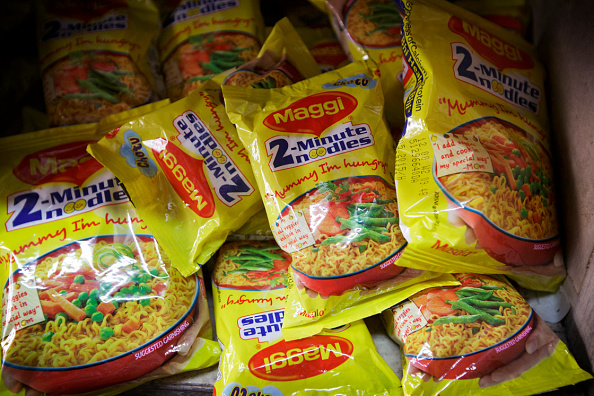 Food regulator FSSAI today said it is keeping its options open on whether to challenge the Bombay High Court order quashing its ban on Nestle India's Maggi noodles.
"Supreme Court option is neither ruled in nor ruled out," Food Safety and Standards Authority of India (FSSAI) Chairman Ashish Bahuguna said.
In a major relief to Nestle India, the Bombay High Court today quashed the orders of FSSAI and Maharashtra food regulator FDA, which had banned nine variants of Maggi noodles in the country. The court also said that the principles of natural justice were not followed in executing the ban as the manufacturer was not given a hearing.
Stating that the regulator would decide on its next course of action after studying the High Court order, Bahuguna said, "I cannot say anything till I receive the court orders."
"Its only if I find we are not in agreement with the court order, if I feel that the court order has not taken into submission of the authority, it's only then I will think of going to Supreme court," Bahuguna told reporters here when asked whether FSSAI would approach the apex court challenging the Bombay High Court order.
To another query on whether FSSAI's doors were still open for Nestle and can the company come for fresh testing, Bahuguna said, "Doors were always open to Nestle. Doors were never been shut."
Nestle India shares today soared nearly 3 per cent higher to close at Rs 6,356.70 at the BSE after the court order.
A division bench of the high court has allowed Nestle to go in for fresh testing of five samples of each variant of the noodles at three independent laboratories in Punjab, Hyderabad and Jaipur which were accredited with National Accreditation Board for Testing and Calibration Laboratories (NABL).
These samples would be taken out of the 750 samples preserved by the company following the ban.
A huge stock of Maggi noodles was destroyed by Nestle after the ban was imposed by the food regulators.
If the lead content is found below permissible limits by these three labs, Nestle India will be allowed to manufacture Maggi noodles, Justices V M Kanade and B P Colabawala said.
The labs have been asked to submit their report within six weeks.