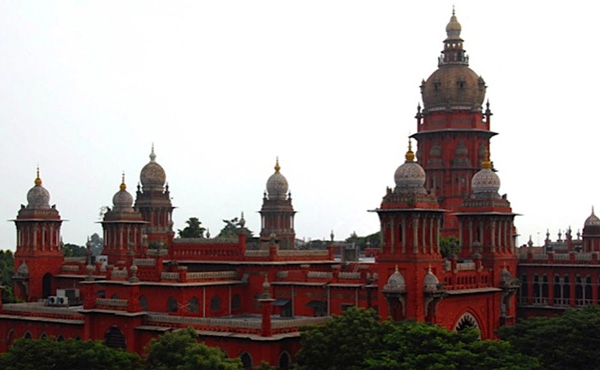 The Supreme Court has imposed a stay on all directions issued by a sitting judge of the Madras High Court after he stayed his own transfer, reports The Indian Express.
Justice CS Karnan had been issued a transfer order on 12 February by Chief Justice of India (CJI) TS Thakur, head of the Collegium, that shifted him from the Madras High Court to the Calcutta High Court. Karnan stayed this order suo moto and sought a response from the CJI regarding the transfer even as he asked Thakur "not to interfere" with his jurisdiction. Karnan also questioned the authority of the CJI to issue transfer orders for "better administration."
All Supreme Court and high court judges can issue suo moto orders, and the Supreme Court and the CJI have administrative power over all high courts, though only Parliament can impeach a Supreme Court or high court judge.
Justice Karnan had apparently shouted "the choicest of abuses" at the registrar of the Madras High Court when he was informed of the transfer. The registrar filed an affidavit on the basis of which a two-judge bench of the Supreme Court allowed the Madras High Court chief justice to stop assigning judicial work to Karnan given his impending transfer to Kolkata.
That was when Karnan took suo moto cognisance of his own transfer order and stayed it.
The SC bench then stated: "Having taken note of the situation, in our view it would be appropriate that Hon'ble Mr Justice C S Karnan should hear and dispose of only such matters as are specially assigned to him by Hon'ble Chief Justice of the Madras High Court. It will be open to Hon'ble Chief Justice of the High Court, not to assign any further administrative/judicial work to him. This would imply that no other orders shall be passed by Hon'ble Mr Justice C S Karnan, suo motu or otherwise, in any matter not specially assigned to him."
The bench also said: "The operation of all or any administrative/judicial order(s) passed by Hon'ble Mr Justice C S Karnan, after the issuance of the proposal of his transfer from the Madras High Court dated 12.02.2016 (unless specially assigned to him, by Hon'ble the Chief Justice), shall remain stayed till further orders."
Karnan has a history of controversy behind him. In June 2013, he ruled that if a couple of legal age indulges in sexual gratification, it will be considered a valid marriage and they can be termed husband and wife. Then, objecting to the outrage raised by this ruling, he issued a gag order to restrain others from making adverse comments.