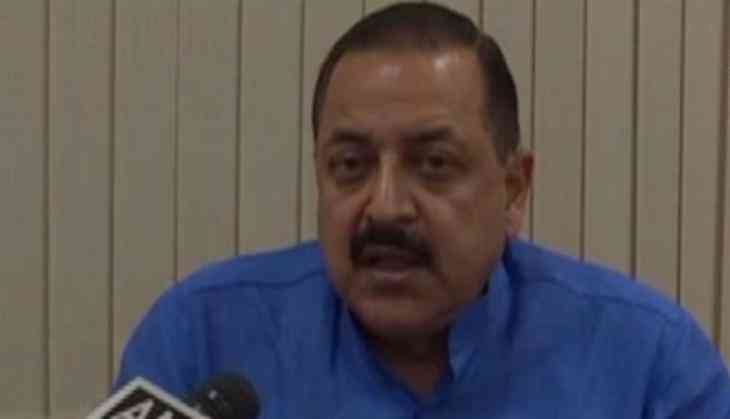 Looking back at 3 years of Modi Govt, we stand vindicated: Jitendra Singh (ANI)
Citing examples of welfare schemes like Jan Dhan Yojna, Mudra Yojna, Startup India and demonetization, Union Minister of State in the Prime Minister's Office (PMO) Jitendra Singh on Friday asserted looking back at three years of Prime Minister Narendra Modi Government, the Centre stands vindicated.
Speaking to ANI here, Singh said, "Looking back at three years, we stand sufficiently vindictive from the point of view that series of new initiatives, some of them path-breaking have been taken with the nucleus as the poor and youth of the country."
"When we started off, there was a general sense of pessimism all over the country and people looked up at Prime Minister Modi with a great deal of expectation," said Singh
The Union Minister further stated the all the welfare schemes initiated by the Prime Minister Modi regime has touched the heart of the common people and youth of the country.
"What makes me more optimistic that the common man of India has not only begun to identify these new initiatives but also admire Prime Minister Modi for his sincerity, his courage of conviction and his consistency," he said.
Singh promises to carry the good work of Bharatiya Janata Party (BJP) government forward to achieve targets which they have laid down for themselves. The Prime Minister Modi Government at the Centre has completed three years in office on Friday.
He will mark the day in Assam by inaugurating India's longest bridge, the Dhola-Sadiya bridge over the Lohit, a tributary of Brahmaputra.
On the same day, Prime Minister will also address the nation from Guwahati. On the other hand in Delhi, initiating the 20-day celebrations, BJP chief Amit Shah will highlight the government's achievements of the past three years.
-ANI