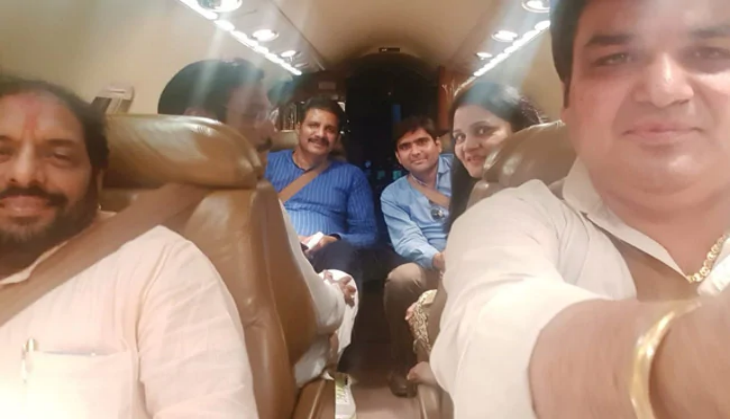 As the ruling Bharatiya Janata Party failed to reach the majority in Haryana, the party is attempting to seek the support of the independent MLAs and other parties to form the government. With no certainty on whether the Jannayak Janata Party will support the Congress or the BJP, the BJP is seeking to woo Lokhit Party leader Gopal Kanda, who won the Sirsa assembly seat in Haryana.
Gopal Kanda, who claims to possess at least five independent MLAs on his side. He is likely to meet Union Home Minister Amit Shah on Friday. He is presumed to have left for Delhi for the meeting to determine the chances of lending support to the BJP in forming the government in Haryana.
In 2014, Kanda had lost the assembly elections, but managed to turn the table this time around and has won the elections from Sirsa seat by a margin of 602 votes. He defeated Gokul Setia, an independent candidate.
Kanda has been named in various controversies. He has been accused of abetting the suicide of a young air hostess in 2012 who previously worked with MDLR. The suicide note recovered from the girl alleged the Kanda harassed and misused her.
Gopal Kanda was apprehended on charges of rape, abetment to suicide, criminal conspiracy and criminal intimidation. Six months later, the mother of the girl also committed cuicide and blamed Kanda and his aides for her death. Kanda was later given bail in March 2014. he continues to face proceedings in the air hostess suicide case.
As per the latest trends, the BJP has secured 40 seats in Haryana, but it has fallen short of the half way mark of 45 seats.
Also Read: Chandrayaan 2: ISRO releases fresh set of pictures of impact craters on moon surface