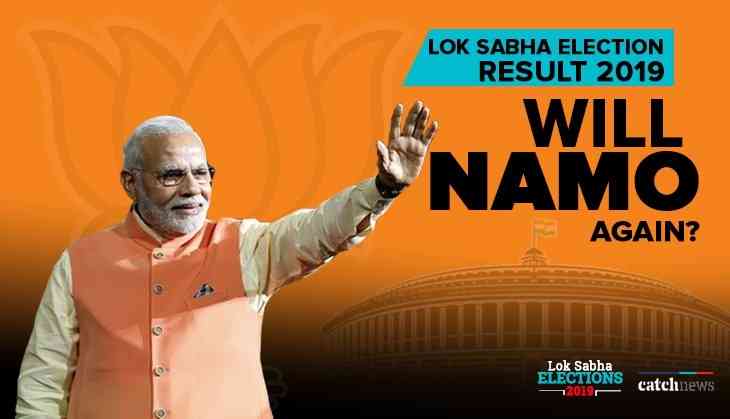 Counting of votes begins for 542 Lok Sabha seats at 8:00 am and the fate of 8,049 candidates will be decided today. India will know the name of its leader who will be going to run the world's largest democracy for the next five years by today evening.
The elections in Vellore, Tamil Nadu, was canceled. There are the possibilities that the counting process might take some time and the results could be announced by tomorrow.
Earlier on Wednesday, Election Commission release said that the outcomes of five polling booths per assembly segment will be tallied with the VVPAT slips (Voter- Verified Paper Audit Trail).
Meanwhile, social media users also eyed on all media platform to know the updates about the Lok Sabha results and asking on the micro-bloging platform that who will be our next PM? or will NAMO again?
Check out some reactions of Twitterati:
After sometime the clear results will come up that who will make Government in India Mr Modi the current PM of India or anyone else from Congress or its coalition....

— The Life News. Aus & SG (@thelifenews1) May 23, 2019
🚩Aaj chunav parinam ghoshit honge, svi sadasyon se syam aur maryada ki apeksha krte hue anurodh hai ki koi v jite ya hare, nirnay ka samaan rakhte hue koi aise tipne ya post na kre , jisse kisi ki bhawnaye aahat ho.
👍Jay shri Ram🚩
Only Modi will become PM of India

— jagriti Singh #2597 (@JagritiSingh97) May 23, 2019
@narendramodi what ever the result u r my pm . Har har modi

— Chowkidar Arun (@arun_pattnaik) May 23, 2019
USA also celebrating the victory of Modi🤘🏻
Aayega toh modi hi🙏🏻
Best Governmentn Best PM🙏🏻 #NaMoAgain2019 #electionresults2019 pic.twitter.com/yYHZ5Ze4nf

— Vishanki Shivhare (@vishanki22) May 23, 2019
Modi ji again ever forever...#PM of India

— Chokidar Sonia Arora (@Sonia70931312) May 23, 2019
Also read: Lok Sabha Election Results 2019 LIVE Updates: As counting begins, NDA leads in early trends