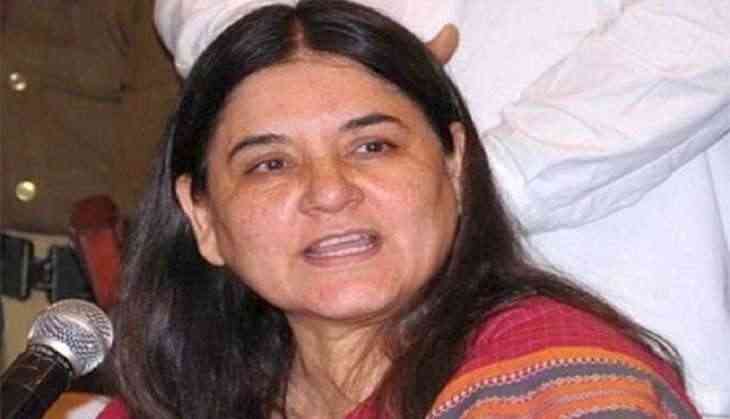 BJP leader and Union Minister Maneka Gandhi on Friday took a dig at Congress President Rahul Gandhi and said that he will not become country's Prime Minister unless there was a miracle.
"Rahul Gandhi can never become the prime minister unless there was a miracle," Maneka Gandhi said. BJP leader further commented on Rahul Gandhi contesting Lok Sabha elections both from Amethi and Wayanad and said, "Any person can contest elections in two seats or more."
Maneka Gandhi who will be contesting from Sultanpur constituency, also said that Priyanka Gandhi will have no impact on the Lok Sabha elections as she does not have the workers.
"My husband, Sanjay Gandhi, won the election twice and Varun Gandhi won the election from Sultanpur seat last time. This time, I and the other workers are working hard again, the victory will be ours," Maneka Gandhi said on being confident about winning the Lok Sabha elections from Sultanpur constituency.
Talking about the SP-BSP coalition, Maneka Gandhi said, "There is no danger from SP-BSP coalition. I am winning the elections." Slamming BSP chief Mayawati for selling tickets ahead of the Lok Sabha elections.
"We all know about Mayawati's party. She sells tickets for money. We have known this for years. This time, Sultanpur sold tickets for Rs 15 crore," Maneka Gandhi allegedly said
Maneka Gandhi has been a parliamentarian for Pilibhit six times and in 2009. Maneka Gandhi was Pilibhit MP in 2014 and her son Varun Gandhi became Sultanpur MP after her.