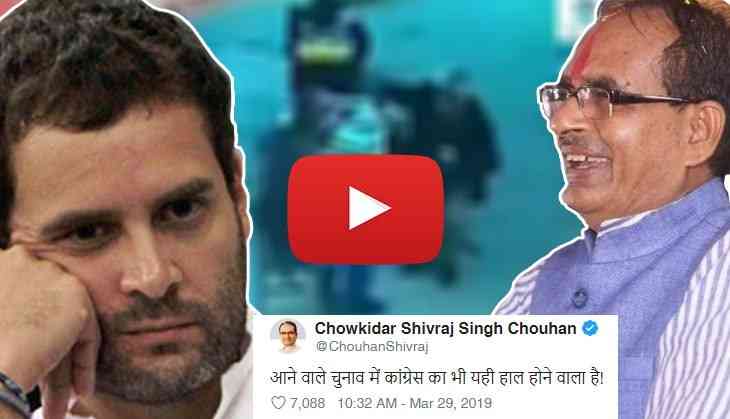 Ahead of Lok Sabha Elections political parties have started their election campaigns to woo the voters either on the field or on social media. Recently, Former Chief Minister of Madhya Pradesh and Vice President of Bhartiya Janta Party, Shivraj Singh Chouhan has shared a horrifying video on his Twitter handle and took a jibe at Congress through a caption.
He shared a video with a message, 'Aane wale chunav main Congress ka bhi yehi haal hone wala hai'.
In the viral video that has been shared by Chouhan can be seen how a man flying in the air while trying to stop an umbrella from flying away. However, he was not successful in doing that and flew along with an umbrella.
See the viral video:
आने वाले चुनाव में कांग्रेस का भी यही हाल होने वाला है! pic.twitter.com/VRKZ0y1ajp

— Chowkidar Shivraj Singh Chouhan (@ChouhanShivraj) March 29, 2019
This video was from southern Turkey where a resident named Sadik Kocadalli was accidentally lifted into the air due to strong wind. In the video, the man can be seen as trying to stop a large patio umbrella. However, he was not able to stop the umbrella, instead, he lifted into the air along with it.
Meanwhile, Lok Sabha elections 2019 are just around the corner and the seven-phase voting will begin on 11th April and conclude on 19th May 2019.
Also read: Congress made fake theory of Hindu terror for political benefit, must apologise : Arun Jaitley