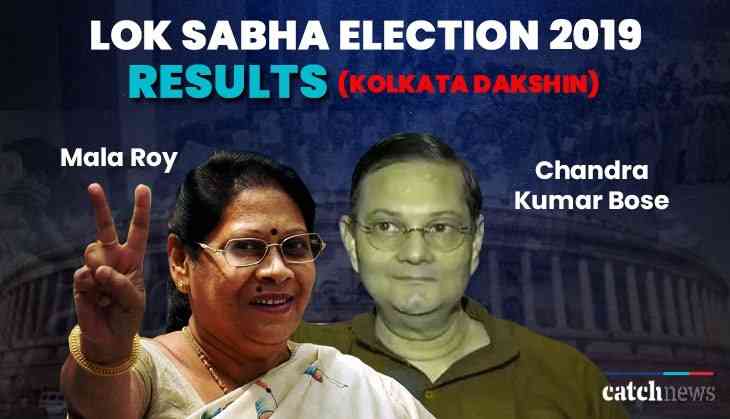 All India Trinamool Congress candidate Mala Roy is leading in Kolkata Dakshin constituency by a huge margin of 2,20,659 votes. Bharatiya Janata Party's Chandra Kumar Bose is trailing behind Mala. Bose is a high profile candidate from BJP and grandnephew of freedom-fighter Subhash Chandra Bose.
In 2014, Subrata Bakshi of TMC defeated Tathagata Roy of BJP by 1,36,339 votes. However, Subrata Bakshi was not given ticket by TMC in 2019 general elections.
Chandra Kumar Bose is the grandson of Sarat Chandra Bose and his father late Amiya Nath Bose was a Member of Parliament from Aramabag.
Out of 42 seats in West Bengal, TMC is leading in 25 seats and BJP in 15 seats, while Congress is leading at one seat.
BJP is giving a tough fight to Mamata Banerjee's Trinamool Congress in West Bengal. In 2014, the BJP had won just two seats in the state.
Also read: Lok Sabha Elections Results 2019: Close fight between Naveen Patnaik's BJD and BJP in Odisha