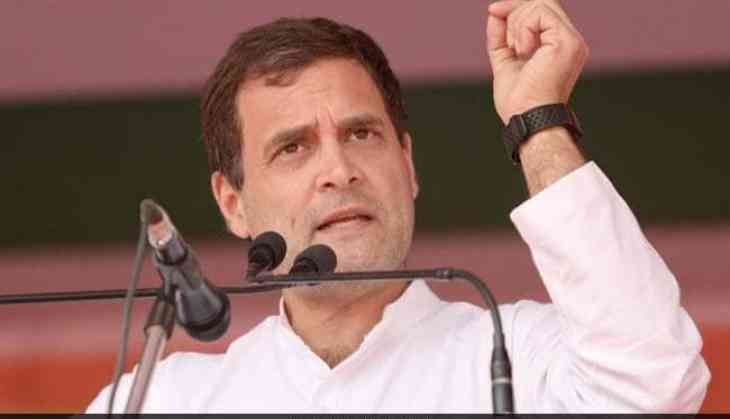 In the election season, the Congress party has announced a poll gimmick wherein Rahul Gandhi's party is ready to give Rs 72,000 per year to the 20% poorest of the country.
"Congress party promises that India's 20%,most poor families will get yearly 72,000 rupees in their bank accounts under minimum basic income guarantee scheme," said Rahul Gandhi, adding that "5 crore families and 25 crore people will directly benefit from this scheme. All calculations have been done. There is no such scheme anywhere else in the world."
While interacting with the media, Rahul Gandhi added that 'Log mujhse poochte hain ki ye minimum aamdani ki line kya hogi to line jo hai 12,000 rupaye mahine ki hogi.'
The Congress party has claimed that 25 crore people will benefit from the scheme and party president also added while announcing the polls that "It is fiscally possible. We have been studying the scheme for four-five months. We committed to the MGNREGA, we delivered MGNREGA, now we will ensure justice for the poor."
Also read: Rahul Gandhi meets Delhi Congress leaders, alliance with AAP again on cards