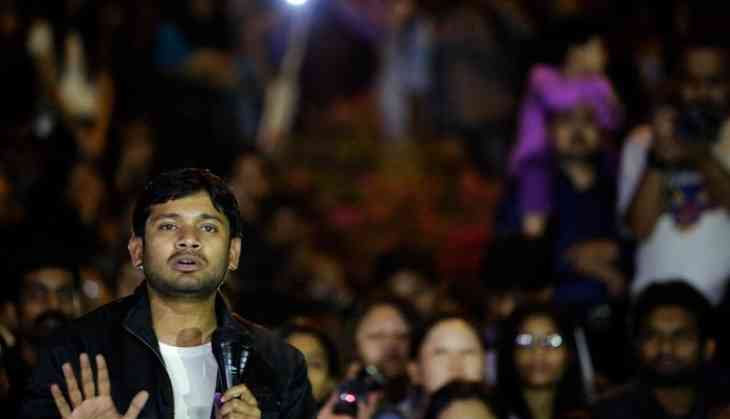 As 2019 Lok Sabha election is approaching, former president of JNU Student Union Kanhaiya Kumar has taken a dig at the PM Narendra Modi accusing him of ignoring the 'faceless people' and spending crores on 'facial.'
In a conversation with India Today, Kanhaiya stated, "Crores are spent on Modi ji's facials and nothing is done for crores of people suffering in poverty."
Detailing about the failure in various schemes of BJP like Ujjwala Yojna, Beti Bachao Beti Padhao, the student leader alleged, "PM Modi claims that people will get free gas connection under Ujjwala Yojana. However, beneficiaries are having to pay the cost in installments as they go to get the cylinders refilled."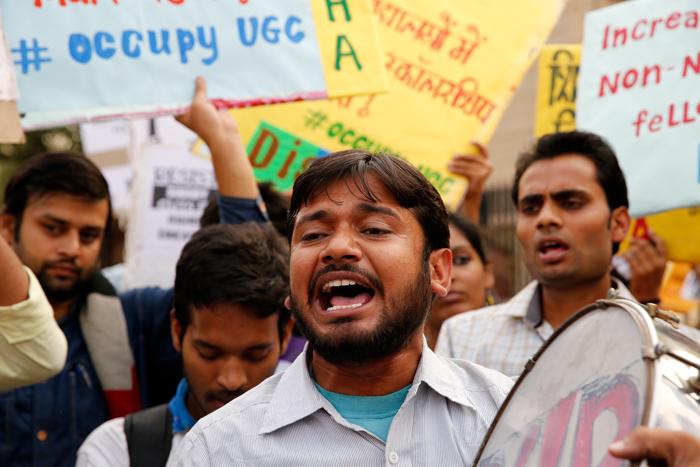 Kanhaiya Kumar in a protest march
In the flagship band of the BJP, these schemes have made much more name than it is reported all along. Yet, Kanhaiya Kumar claimed that the data shows, government had spent the majority of the amount sanctioned in the scheme over its advertisement.
He said, "Data shows that 51 per cent of the funds allocated for Beti Bachao, Beti Padhao scheme were spent on only media-related activities. If this huge amount was utilised to impart education and provide jobs to girls and women, it would have been more beneficial."
Detailing about the take over of the private companies and destroying the capital and structure of public sector companies, Kanhaiya said, "Country will not progress if only Jio rakes in a profit of millions of rupees. But the country will progress when public companies like BSNL prosper."
Kanhaiya is slated to contest the General Election from Bihar's Begusarai seat on the ticket of CPI.
Also read: Will take LK Advani's legacy forward: Amit Shah on filing nomination from Gandhinagar