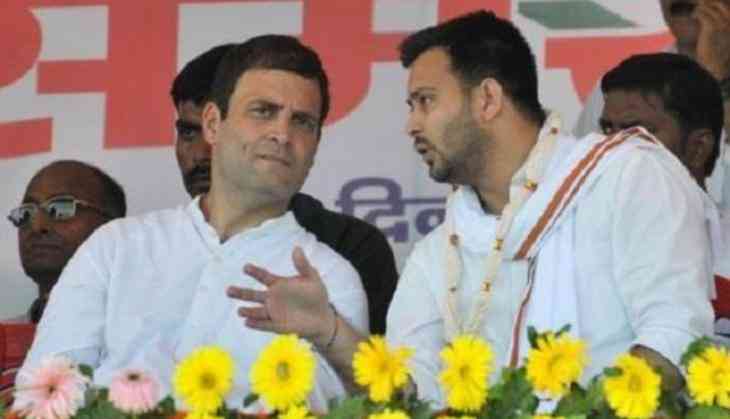 Rahul Gandhi and Tejashwi Yadav
As the 2019 Lok Sabha election is approaching, the Opposition parties are flocking together to finalize a sat sharing deal on the line so of Uttar Pradesh and the recent addition is Bihar.
Lalu Prasad Yadav's RJD is keen on finalizing the seat sharing deal with the Congress and other parties of the Grand Alliance but the Congress party seems to be adamant, not to strike a deal before 3rd February, when a massive rally is scheduled for Rahul Gandhi in a show of strength.
Prem Chandra Mishra, MLC and media panelist for the Congress said, "Party's entire machinery is primed to make the rally an exceptional event. This is a matter of highest priority at the moment. We are concentrating on ensuring its success."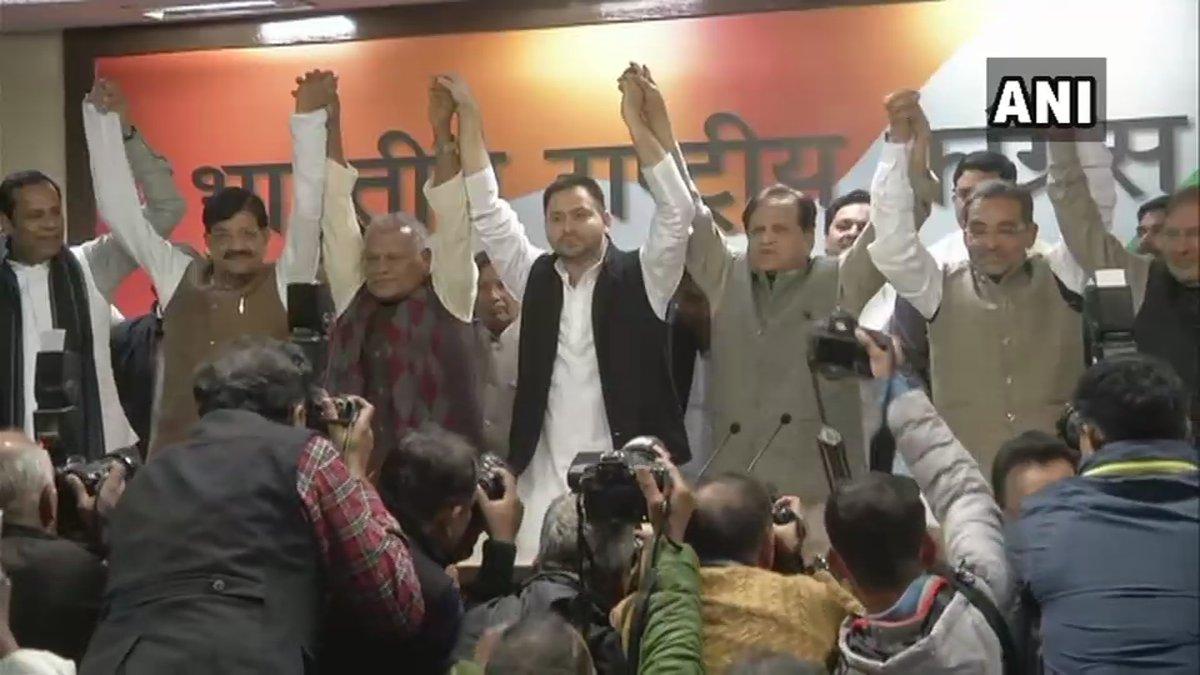 Grand Alliance in Bihar
The state with 40 Lok Sabha seats, Bihar is strategically significant for the BJP, which had won 31 seats in 2014 and would be eying big from the state, where the Nitish Kumar led JDU and the BJP will contest on 17 seats each and 6 has been given to the Lok Janshakti Party, headed by Union Minister Ram Vilas Paswan.
Bihar Congress president Madan Mohan Jha indicated that the seat sharing deal will only get finalized in February and not in January, which was the proposed deadline.
Jha said, "Preliminary meetings will start. Our common aim is to defeat the NDA. Nothing much should be read even if the deadline gets exceeded by a day or two. Things will be settled amicably."
Former CM and chief of Hindustani Awaam Morcha Jitan Ram Manjhi said, "We are waiting for BJP-JD (U) to name their respective seats and candidates. There is no hitch in grand alliance."
Also read: Jailed Manipur journalist Kishore Chandra, who targeted PM Modi, receives support from Rahul Gandhi