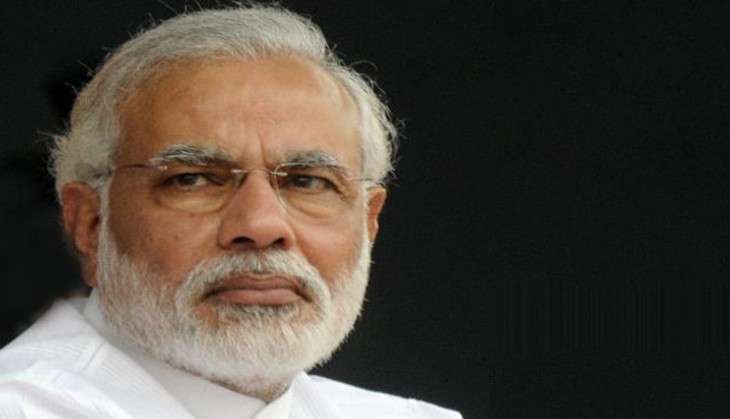 In an unprecedented move, Prime Minister Narendra Modi today addressed the nation through his address on Doordarshan.
Earlier in the day, he met Chiefs of Army and Navy Staffs and Vice Chief of Air Staff, who came to brief him on the security preparedness of the forces manning the border outposts.
This is the first time Modi has addressed the nation through television.
Here's what our PM said:
When you voted for me on 2014, it was believed that the I in BRICS was getting laggard. In two years, we've made a difference. We are not making the noise, but it's coming from IMF and World Bank.
Highlighting the Bharatiya Janata Party's achievement in combating corruption, PM Modi said that India was earlier 100 on global ranking of corruption. Today it stands at 76th position.
India has registered itself as a bright spot, and its not that this is a claim made by us, but by IMF and World Bank.
In all our policies, we are dedicated for the upliftment of entire society.
After 12 AM tonight, Rs 500 and 1000 currency notes will not remain legal.
Respite for people for the initial 72 hours, Govt hospitals will accept old Rs 500 and 1000 notes till 11 November midnight.
There will be no change in any other form of currency exchange be it cheque, DD, payment via credit or debit cards etc.
Not more than Rs 10,000 daily and not more than Rs 20,000 weekly can be removed from accounts.
"I urge the people to help the government in fight against black money and fake currency notes," said PM Modi.