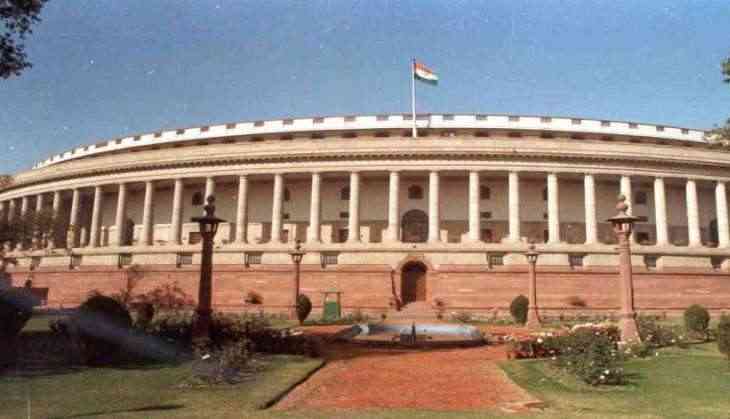 The polling for Rajya Sabha 25 seats in six states including Yogi Adityanath's Uttar Pradesh has started. BJP is confident to fetch at least 8 out of the 10 seats or let see it can even snatch an extra seat against the former arch-rivals and BSP.
For 58 Rajya Sabha seats, polling will take place for 25 vacant seats as, 33 candidates from 10 states have been elected unopposed on 15 March. Seven Union ministers, including Ravi Shankar Prasad and Prakash Javadekar, were among them. The polling is taking place in Uttar Pradesh, West Bengal, Karnataka, Jharkhand, Chhattisgarh and Telangana.
The polling will start from 9 am and will be last till 4 pm. The counting of the votes for the elections will begin from 5 pm and results are likely to be announced today itself.
The Rajya Sabha polls are being held because 58 members will retire next month in April.
Here's the list of states and the number of seats which are to be vacant in April and will be filled after today's poll:
Andhra Pradesh (3), Bihar (6), Chhattisgarh (1), Gujarat (4), Haryana (1), Himachal Pradesh (1), Karnataka (4), Madhya Pradesh (5), Maharashtra (6), Telangana (3), Uttar Pradesh (10), Uttarakhand (1), West Bengal (5), Odisha (3), Rajasthan (3) and Jharkhand (2).
Rajya Sabha polls important updates:
7:03 (IST)
Counting of votes for Rajya Sabha elections begins after clearance from the Election Commission
5:24 (IST)
Election Commission has not given permission to begin the counting of votes for Rajya Sabha election due to some objections in ballot papers. Counting to begin only after EC gives clearance.
11: 35 (IST)
PS Bajwa, Congress MP says, last evening 3 Congress MPs from Punjab submitted privilege motion to #RajyaSabha Secy-Gen, we stated that for 4-years the country, the House & families of 39 victims (killed in Mosul) were misled & that govt didn't take it seriously as these were poor people
11:15 (IST)
Nitin Agrawal of BJP said, "All the 9 candidates of BJP will win. SP insulted their worker & people will answer them for choosing a candidate that entertains the society rather than one who serves the society"
11:00 (IST)
Voting is underway at the Kerala Legislative Assembly in Thiruvananthapuram for one seat of the RajyaSabha from the state.
9:50 (IST)
BJP will win all the nine Rajya Sabha seats where we have fielded our candidates. Nine more BJP candidates will make entry to RajyaSabha from UttarPradesh this time: Deputy Chief Minister Keshav Prasad Maurya
09:45 (IST)
MLAs in Kolkata cast their votes
Kolkata: MLAs queue up at the state assembly to cast their votes for #RajyaSabhaElections, 5 seats are being contested from West Bengal. pic.twitter.com/ODHVpYYHPW

— ANI (@ANI) March 23, 2018
9: 16 (IST)
There will be no cross-voting, but yes BJP MLAs will cross-vote in our favour: Ram Gopal Yadav, SP
There will be no cross-voting, but yes BJP MLAs will cross-vote in our favour: Ram Gopal Yadav, SP #RajyaSabhaElections pic.twitter.com/ArFOIH26XE

— ANI UP (@ANINewsUP) March 23, 2018
9:14 (IST)
Lucknow: Visuals from Uttar Pradesh Assembly
Lucknow: Visuals from Uttar Pradesh Assembly; CM Yogi Adityanath meets party MLAs, Deputy CM Dinesh Sharma also present. #RajyaSabhaElections pic.twitter.com/DwSfe53Aqj

— ANI UP (@ANINewsUP) March 23, 2018
Also read: Rajya Sabha Elections 2018: After by-polls, once again it is Yogi Adityanath versus Mayawati-Akhilesh aka 'Bua-Bhatija'
08:52 (IST)
Some of BJP's MLAs may end up siding with Opposition, says SP leader Rajendra Chaudhary
SP candidate Jaya Bachchan Ji & BSP candidate, (Bhim Rao Ambedkar) whom we are supporting, will win the #RajyaSabha elections. Considering BJP's condition I'd say that its own MLAs are annoyed & some of them may even end up siding with the opposition: Rajendra Chaudhary, SP pic.twitter.com/UINHNN9NIL

— ANI UP (@ANINewsUP) March 23, 2018
08:40 (IST)
Bengaluru: CM Siddaramaiah & Congress MLAs met at Vidhan Soudha.
Bengaluru: CM Siddaramaiah & Congress MLAs met at Vidhan Soudha. (Earlier Visuals) #RajyaSabhaElections #Karnataka pic.twitter.com/upy3rHacjZ

— ANI (@ANI) March 23, 2018