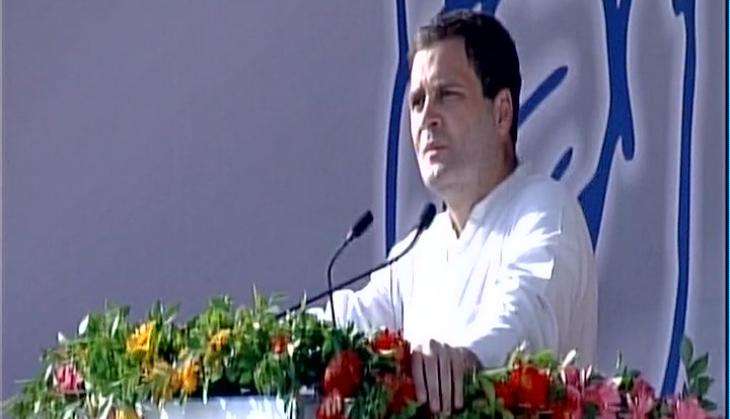 Congress vice president Rahul Gandhi addressed a rally in Gujarat's Mehsana district on 21 December. The address comes ahead of the Gujarat Assembly polls scheduled to be held in December 2017.
Mehsana is Prime Minister Narendra Modi's native district and the epicentre of the Patidar quota agitation that was launched by 23-year-old Hardik Patel.
Here are updates of Rahul Gandhi's speech:
-Demonetisation has affected Gujarat's construction, engineering, textile and powerloom industries
-Truth of note ban is to take money from 99% people of India and give it to the 1% influential people
- Demonetisation's aim is to extract money from poor people, keep it in bank and waive off Rs 8,000 crore loans of big businessmen
-Don't know why Modiji did not target the 94% of black money but the other 6%, did not target the 1% corrupt but 99% honest ppl
-Switzerland Govt ne Modiji ko sab naam bhej rakhein hain;Un choron ke naam aapne Parl mei rakhe kyun nhi?Aap unko bacha kyu rahe ho?
-All cash is not black money and all black money is not in cash
-Patidaron ne shaanti se apna aandolan kiya, unhone hinsa kisi se nahi ki; aur aapne unke mahilaon aur bacchon ko maara
-Demonetisation move was not made against corruption or black money. It was against honest and poor people.
-If Narendra Modi ji's Govt takes any big or small step to eradicate corruption, the Congress party will support them.