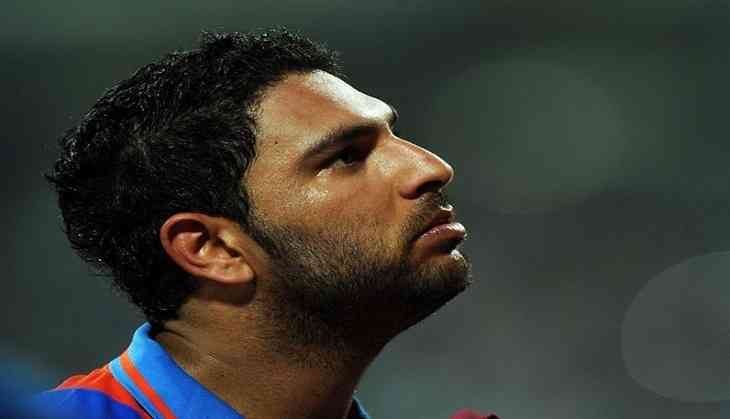 Lawyer for Yuvraj Singh, his mother Shabnam and brother Zorawar, Damanbir Singh Sobti, has refuted all allegations of domestic violence leveled by the former's sister-in-law Akanksha Sharma, terming them as "baseless and time barred."
In a press release, Singh's lawyer said, "There are certain misrepresentations being made in social media that a criminal complaint or an FIR has been registered against my clients on the basis of false and baseless allegations. No such FIR or Complaint has been filed. Akanksha has filed a petition under Section 25 of the Protection of Women from Domestic Violence Act, 2005 and my clients have been arrayed as respondents and their counsel shall be appearing on their behalf on the date fixed before the Hon'ble Court at Gurgaon."
Sobti also said that the Ex-Big Boss contestant left her matrimonial house in 2015 and a case of divorce with mutual consent between the duo is pending.
"According to Akanksha's own admission, legally, she left her matrimonial house in September 2015. She was residing with Zorawar Singh then and since September 2015 till now she has not filed any domestic violence complaint. Zorawar had filed a divorce petition against Akanksha first, against which she moved the Supreme Court. She submitted a statement in SC that both the parties have compromised the matter and will convert the petition for a divorce by mutual consent. Thus, the petition was to be converted since all settlement happened between the families," he said.
In the petition filed in August, Akanksha accused her husband Zorawar and his mother of "mental and financial torture" and alleged that Yuvraj Singh remained a "mute spectator", according to her lawyer Swati Singh Malik.
Swati claimed Akanksha's mother-in-law and husband had been pressuring her to conceive, while also subjecting her to "mental and financial torture".
Yuvraj's younger brother Zorawar had married Gurgaon girl Akanksha Sharma in 2014.
"In the interregnum Akanksha appeared in a show called Big Boss 10 run on Colors channel where she made certain scandalous, derogatory and defamatory statements/imputations against my clients Shabnam and Zorawar," the press statement said.
The lawyer added that the Singh family came to about Akanksha's addiction to substance abuse and tried to rehabilitate her.
"Despite having tried to rehabilitate her when Akanksha was found incorrigible and on account of the cruelty meted out by Akanksha to Zorawar Singh, he filed a petition under Section 13 of the Hindu Marriage Act for dissolution of his marriage through divorce in the Hon'bleDistrict Court, Chandigarh," the Singh family's lawyer Damanbir Singh Sobti said.
He added that Akanksha chose to file a transfer petition before the Supreme Court and the matter was compromised between Zorawar and Akanksha
"In lieu of the final compromise executed between the parties, both parties suffered a statement before the Hon'ble Supreme Court that the petition shall be converted into a petition under Section 13-B of the Hindu Marriage Act i.e. a petition for granting divorce by way of mutual consent," the press statement read.
-ANI