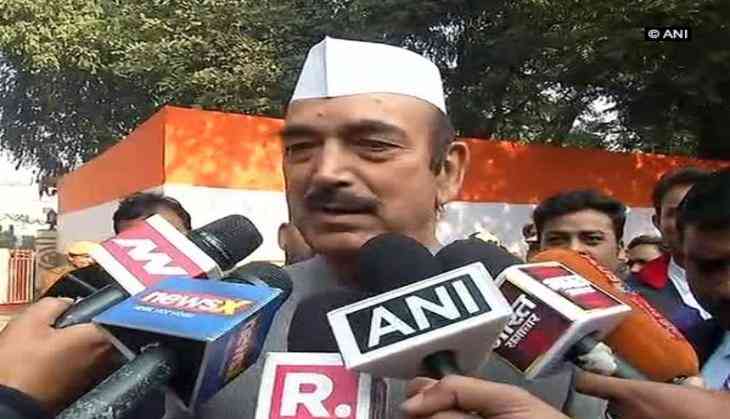 Hailing the proposed law against Triple Talaq, victims of the said divorce system on 28 December said that the legislation would provide a great amount of relief in to Muslim women.
Speaking to ANI, Triple Talaq victim Huma Khayanat sought tougher provisions to combat the menace.
"People like us who have been divorced and those who are threatened with divorce would be benefited from this law. If a law is formed for Triple Talaq just like there is a law for domestic violence, we will get some relief. Atleast women will be relieved that it will not be misused," she added.
Another victim from Agra, Faiza Khan">Faiza Khan expressed her happiness and said, "We are really happy that the procedure started by Prime Minister Narendra Modi and Chief Minister Yogi Adityanath for Muslim women is going to succeed. This day will be more significant in Muslim women's life than Eid or Bakrid."
The Muslim Women (Protection of Rights on Marriage) Bill 2017, which seeks to criminalise the practice of triple talaq, is expected to be tabled in the Parliament by Union Law Minister Ravi Shankar Prasad today.
The draft bill says, "Any pronouncement of talaq by a person upon his wife, by words, either spoken or written or in electronic form or in any other manner whatsoever, shall be void and illegal".
There is also a provision of imprisonment for a term, which may extend to three years and fine for violators. The draft bill also envisages entitling divorcee Muslim women for maintenance.
It also has a provision for the divorcee Muslim women to have the custody of their minor children. The offences under the purview of this bill will be cognisable and non-bailable.
The Bill shall extend to the whole of India except Jammu and Kashmir.
-ANI