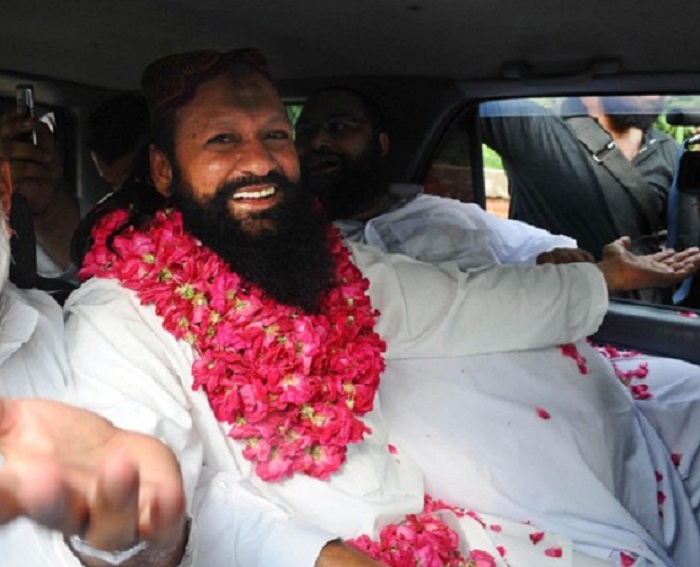 Malik Ishaq, chief of the banned Lashkar-i-Jhangvi, his two sons Haq Nawaz and Usman, and 11 others were killed in an alleged exchange of fire with the police, late on the night of 28 July in Muzzaffargarh, Pakistan.
Six policemen were also injured in the encounter.
The incident
Ishaq and his sons were arrested by the Counter-Terrorism Department on 22 July. Following their arrest, the police had interrogated them and taken them to Shahwala in Punjab's Muzaffargarh district to assist the police in recovering weapons and explosives.
The encounter took place as militants attacked the security forces and tried to free Ishaq who was killed in the ensuing exchange of fire, security sources say.
Lashkar-i-Jhangvi and Malik Ishaq
Lashkar-i-Jhangvi is considered one of the most extreme Sunni terror groups in Pakistan and is accused of killing hundreds of Shias after its emergence in the early 1990s. The organisation is also said to have links with Al Qaeda. The organisation was banned more than a decade ago by former Pakistan president Pervez Musharraf.
Ishaq, a leader of the feared organisation, has been implicated in dozens of murder cases. He was arrested in 1997 and was released on bail in July 2011 after serving a jail term of 14 years.
After his 2011 release, he was frequently put under house arrest because his sermons raised sectarian tensions. He was also arrested in 2013 over deadly sectarian attacks targeting the Hazara Shia community in Quetta.
The first attack took place on 10 January 2013, targeting a Hazara snooker hall and killing 92 people. The second bomb attack occurred on 16 February 2013, killing 89 people. The Lashkar-i-Jhangvi claimed responsibility for the attacks.
Ishaq was also accused of masterminding the 2009 attack on the Sri Lankan cricket team in Lahore, which had wounded seven players and an assistant coach, and killed eight Pakistanis.