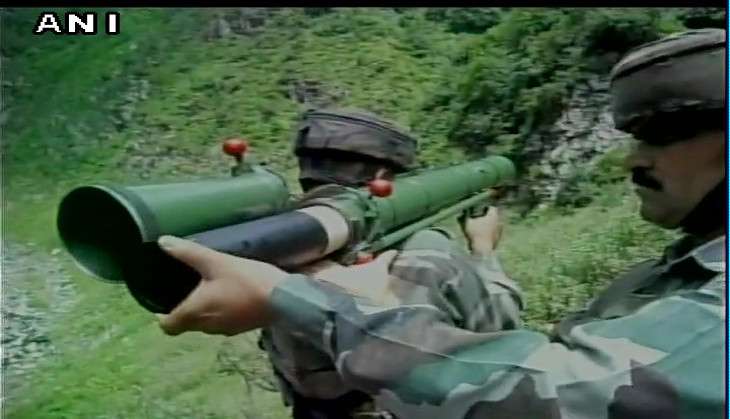 Pakistan based terror group, Lashkar-e-Taiba (LeT) has reportedly claimed responsibility for the Uri attack that the claimed lives of 20 soldiers in Jammu and Kashmir, on 18 September.
According to an Indian Express report, the LeT put up posters in Gujranwala area of Pakistan announcing that the outfit was conducting the last rites for one of the terrorists who carried out the terror attack.
The report added that the posters carried Lashkar-e-Taiba's parent organisation, the Jamaat-ud-Dawa chief Hafiz Saeed's image. The poster announced that it will hold the last rites of the militant at Bada Nullah, in the Punjab town of Gujranwala.
In what is being termed as the worst attack on the Army in many years, heavily armed militants earlier suspected to be from Pakistan-based JeM stormed an army base in Uri in Kashmir, killing 20 jawans last month, prompting Prime Minister Narendra Modi to assert that those responsible "will not go "unpunished.
It was earlier suspected that the four terrorists who stormed an Army base in Uri sector managed to sneak in by cutting the perimeter fencing of the highly-guarded Army installation at two places, investigations have shown.
After the three-hour gun-battle, four terrorists were killed and army was combing the area to ensure there were no other militants. Most of the army casualties resulted from the fire in tents in which jawans were sleeping.
India reacted strongly to the deadliest attack on the Army in Jammu and Kashmir in a quarter-century-old insurgency that sparked an outrage with PM Modi strongly condemning it.