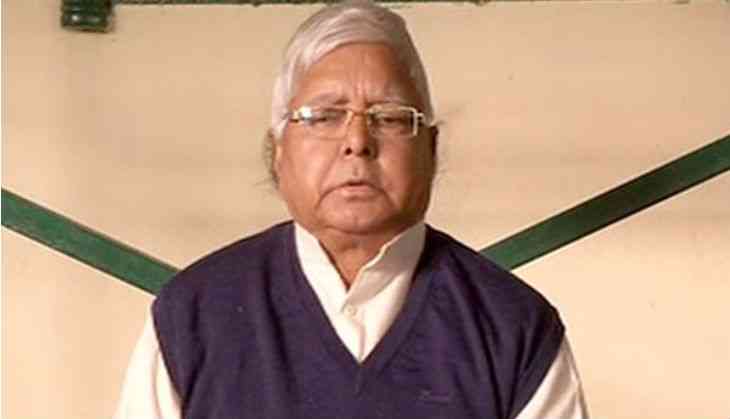 Rashtriya Janata Dal (RJD) chief Lalu Prasad on Tuesday afternoon reached Rajendra Institute of Medical Sciences (RIMS) in Ranchi after being discharged from All India Institute of Medical Sciences (AIIMS) to continue his treatment.
Dr. Lal Manjhi, who checked Lalu's health in the ambulance on the way to RIMS, said his health is better now.
"All in all, his health is better now but all age-related complications are there," the doctor told media.
The AIIMS PRO, in a statement on Monday, had said that Lalu was admitted to AIIMS with an acute medical condition and now as he has improved significantly he was referred back to Ranchi Medical College for management of his chronic issues.
However, Lalu expressed dissent over it and said that he was confused as to why the authorities are planning to transfer him in the midst of his recovery.
The RJD chief, who has been serving a jail term in connection with the fodder scam, was admitted to AIIMS on March 29 for a specialised treatment.
(ANI)