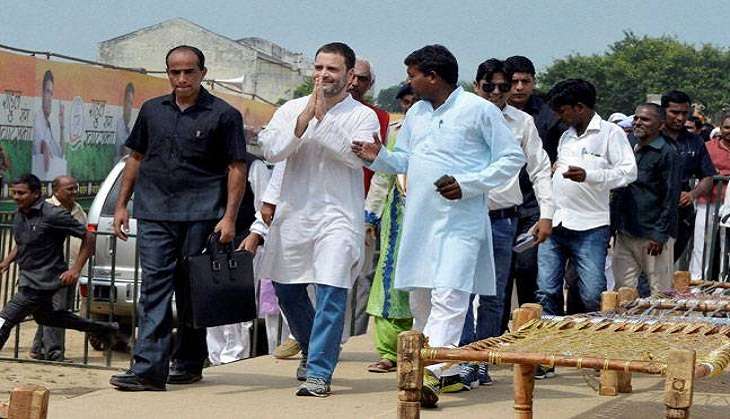 Two days after a shoe was hurled at Congress vice president Rahul Gandhi, a fight broke out between the SPG (Special Protection Group) and local Congress leaders in Bareilly as they tried to get close to Rahul to garland him, but were stopped.
As things got bitter, Rahul himself intervened to cool tempers on both sides.
Rahul is in Uttar Pradesh for his ongoing 2,500-km 'Kisan Yatra'. According to media reports, local Congress leader Amjad Saleem tried to come close to Gandhi with a garland but SPG personnel around the Congress vice president prevented him.
Thus, Saleem and his supporters protested and an argument broke out. As both sides even came to blows, Gandhi stepped in to pacify Saleem and asked the SPG personnel to retreat.
Security has been increased around Gandhi after a shoe was hurled at him during the road show in Sitapur.
The scuffle disrupted the programme a bit, and Gandhi left for Rampur where he was slated to address a 'khaat sabha'.
-With inputs from agencies