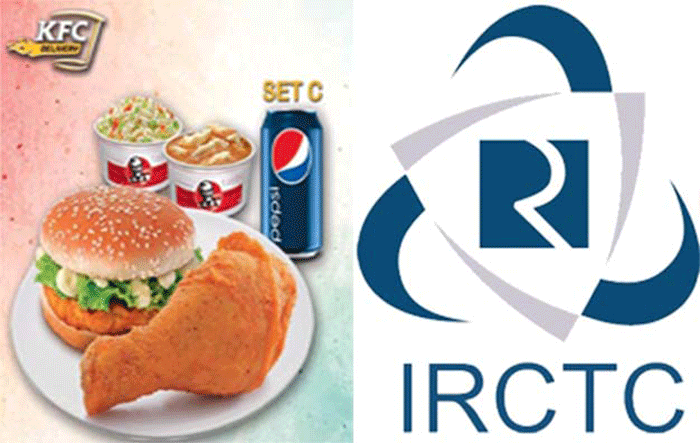 Under the joint effort of KFC and IRCTC, passengers in trains will be able to enjoy KFC meals on board. KFC has announced that it has entered into a partnership with the Indian Railway Catering and Tourism Corporation (IRCTC).
At present, the facility is available on 12 trains passing through New Delhi railway station and will be expanded to Vishakhapatnam, Hyderabad and Bengaluru stations over the period of next ten days.Passengers can easily order KFC meal while booking a ticket through IRCTC 20 July onwards, under e-catering service initiative."Consumers will have to visit the IRCTC website or call on 18001034139 (Toll Free) to place their order. A password will then be sent by KFC to the consumer's mobile phone which will have to be mentioned at the time of delivery," KFC said in a statement.
The service will initially be limited to trains which lack pantry cars and subsequently be expanded to trains like Rajdhani and Duronto, the company said in a statement.
"As a much-loved restaurant brand, we think that this initiative gives us a great opportunity to bring the craveable taste and quality of KFC to our fans, even when they are travelling. We intend to expand the service to other stations over the next few days,"KFC India Chief Marketing Officer Dhruv Kaul said.
KFC Corporation is a subsidiary of Yum! Brands and has 19,400 outlets in 120 countries.