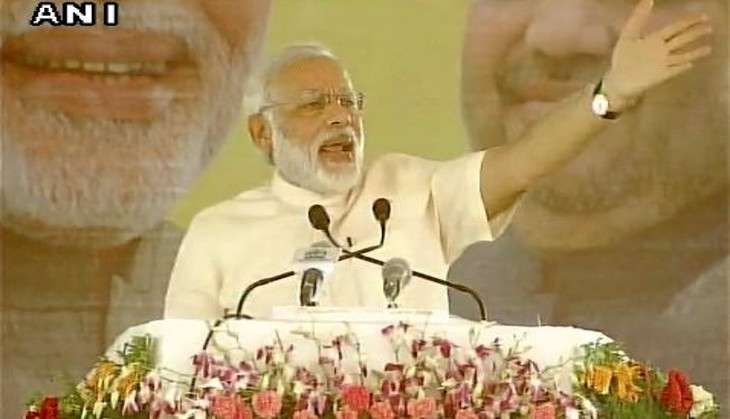 With the Uttar Pradesh Assembly election coming up, Prime Minister Narendra Modi on 13 June addressed a 'Parivartan rally' in Allahabad.
While speaking at the rally, PM Modi spoke about the things the BJP Government had done for the development of the country in two years of its reign. He also spoke about the problems Uttar Pradesh was currently facing.
Here are key highlights of PM Modi's speech in Allahabad:
- Development will gain momentum only when seeds of communalism, dynasty rule, corruption are removed.
- The credit for the formation of a full majority government at the Centre goes to the people of Uttar Pradesh.
- Uttar Pradesh is facing problems due to nepotism, casteism, growing criminal activities and a Vikas 'Yagya' will remove these evils.
- Mayawati and Mulayam Singh have 'jugalbandi' -- five years of government for each. Till this is stopped, development cannot take place in UP.
- SP and BSP make serious allegations against each other but do nothing about it when elected to power
- Uttar Pradesh receives Rs 1 lakh crore from the Centre, don't know if it reaches the people here.
--With ANI Inputs