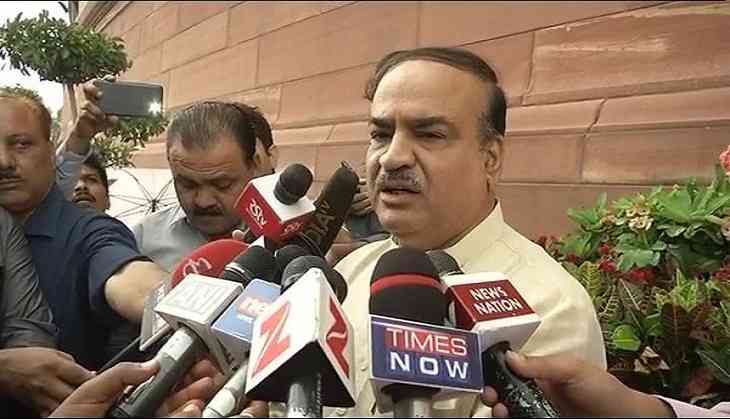 The Bharatiya Janata Party (BJP) on Monday accused Left and Trinamool Congress activists in Kerala and West Bengal of spreading fear among other nationalist parties.
"The members of the BJP, Rashtriya Swayamsevak Sangh (RSS) and other national parties are being killed in Kerala and West Bengal. Governments of these states are constantly trying to spread terror amongst members of nationalist parties," Union Minister Ananth Kumar told ANI.
He also claimed that the Government in Kerala is not taking any action with regard to the killing of an RSS worker.
We condemn such ignorant behaviour of "the Kerala Government and our members will protest against it," Kumar said.
"When we discuss the atrocities and lynching in Parliament today, we want there also to be a discussion for political violence," he added.
Earlier on Saturday night, a 34-year-old Kunnil Veettil Rajesh, RSS worker in Thiruvananthapuram, was killed while returning home after attending a 'shakha'.
The Kerala Director General of Police (DGP) Loknath Behera on Sunday had assured impartial probe in the matter and said that strong and firm action will be taken against the culprits.
-ANI