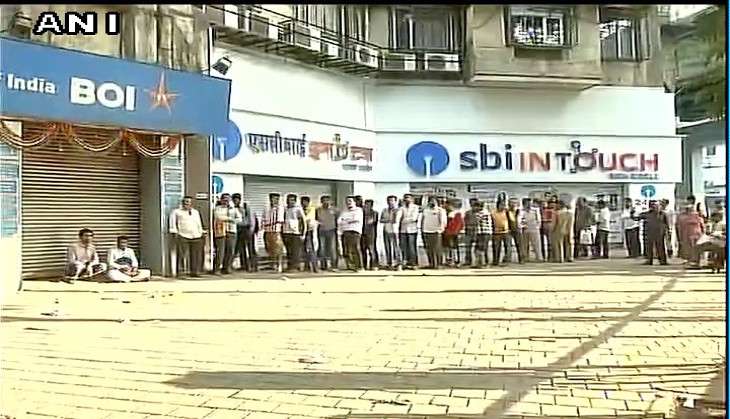 As people thronged to banks and ATM counters to withdraw cash and exchange demonetised notes, an elderly man standing in a queue in Kerala collapsed and died, while another fell to his death while filling forms to deposit over Rs 5 lakh worth scrapped high denomination notes.
Police said 75-year-old Karthikeyan from Kumarapuram in Haripad in Alappuzha district was standing in a queue at a branch of the State Bank of Travancore when he collapsed and died. In the other incident, Unni (48), working as an overseer in the Kerala State Electricity Board fell to his death while he was filling the necessary forms to deposit Rs 5.50 lakh he had with him. Initial reports say it was an accident, police said.
Police said the man had taken the loan from his PF account and had come to deposit it in the bank when he fell from the second floor of the building, housing the bank. He had stood in the queue for some time, police said. A case of unnatural death has been registered.
Unni had come to the bank yesterday also but was unable to deposit the amount due to the heavy rush. ATMs of various banks across the state failed to operate in the initial hours today causing much hardship to customers who had to rush to banks for exchanging the demonetised notes and depositing their money.
Despite various banks assuring people that ATMs, which had remained shut for two days, would begin functioning from today, only a few of them were open in the early hours, testing the patience of harried customers.
Unprecedented rush was witnessed at the ATMs which opened this morning. But within hours they went dry, following which customers were seen protesting at some places.
--PTI