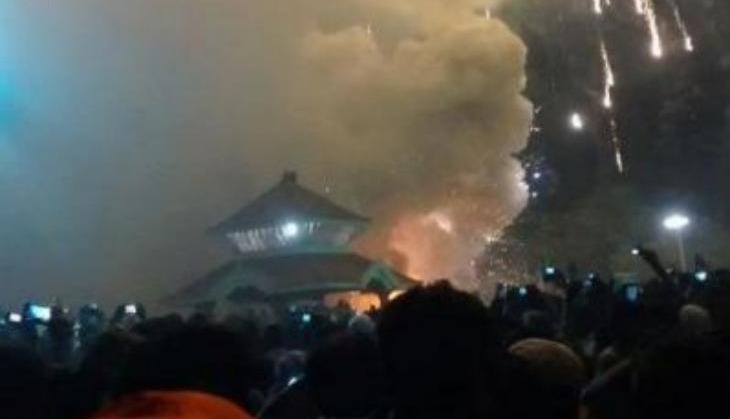 Five officials including the Puttingal temple's president, secretary and treasurer from the Puttingal Devi temple in Kerala's Kollam district, where a massive inferno charred 109 people to death, surrendered before the Crime Branch Authorities early morning on 12 April.
After the tragedy, the officials had gone off the radar following which fingers were pointed at the temple committee for violating the guidelines.
The temple authorities had gone ahead with a competitive pyrotechnics display despite the denial of permission from the Kollam district administration.
The police have registered a case of attempt to murder against the five officials.
Huge quantity of crackers, meant to be burst to mark the conclusion of the Meena-Bharani festival where almost 10,000 people were present, exploded, killing over 40 persons instantly, maiming many more and causing extensive damage to the nearby buildings.
The disaster struck when a cracker, meant to explode in the air, fell to the ground, sending sparks flying in all directions. The spark ignited the crackers which were stored in a storehouse in the temple premises.
Earlier, Prime Minister Narendra Modi who took stock of the inferno yesterday, sought for a detailed report from the state administration as to how the fire broke out and caused damage to life and property on such a large scale.