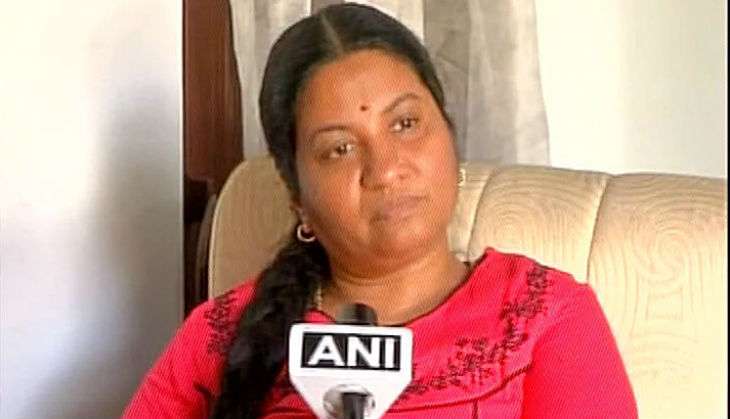 The mother of Fathima aka Nimisha, one of the missing people in Kerala suspected of joining Islamic State, has alleged that was her daughter's ex-lover forcibly converted Nimisha to Islam.
According to the media reports, it was believed that Nimisha had left Kerala to join the Islamic State (ISIS).
Addressing the press conference in Thiruvananthapuram on 20 July, Bindu claimed that apart from forcing Nimisha to change her religion, her former lover Syed Rahman also allegedly made her undergo an abortion.
A report in International Business Times suggested that Nimisha had been in a relationship with Rahman when he was a medical student in Pondicherry and Nimisha was studying at a private entrance coaching centre there.
"He provoked my daughter to change her religion. Because of him my daughter is missing and telling my relatives that he wants to contact me and apologise. He should apologise to my daughter in front of me, when she returns," Bindu said.
"In these two years, he kept mum and should have contacted me when my daughter went missing. Don't know where she is. Nimisha's friend told me that she was compelled to have an abortion by him (Rahman)," Bindu added.
In one more incident, it was reported that a girl named Aparna was forced to convert her religion.
Mini Vijayan, who claims to be Aparna's mother, has said that her daughter, who is now known as Shahana, was forcibly converted to Islam.
"She was forcibly converted to Islam...When we came to know about it, we approached the police who then located her in Kozhikode," Times of India quoted her as saying.