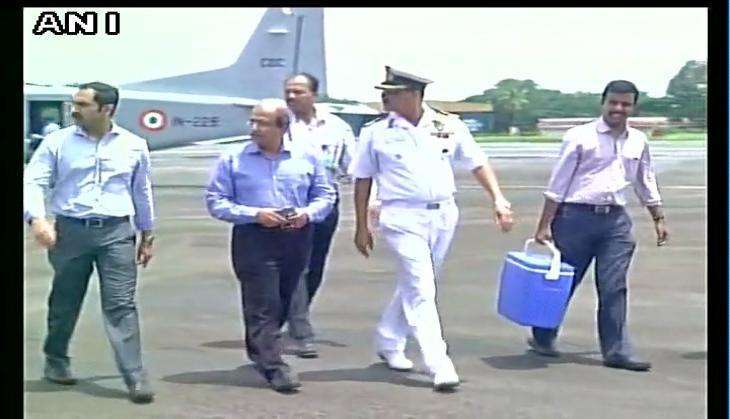 A 15-year-old boy who was declared brain-dead following a road accident gave life to a 27-year-old woman suffering from a rare disease. His heart was successfully transplanted in her after being transported from Thiruvananthapuram by a Naval Air Ambulance on 20 July.
A team of doctors at the Lisie Hospital claimed they have successfully transplanted the heart in Sandhya, resident of Thrissur, who was suffering from a rare heart disease.
"Surgery is a success," a hospital spokesperson said after the five-hour-long transplantation surgery.
15-yr old Vishal passed away after he met with an accident.His heart successfully transplanted to a patient in Kochi pic.twitter.com/kSmWBoBjbm

— ANI (@ANI_news) July 20, 2016
Vishal, 15, from Mukkola in Thiruvananthapuram, had suffered severe head injury after he was hit by a speeding car on 16 July, when he was on his way to school. He was admitted to Thiruvananthapuram Government Medical College where he was declared brain dead last evening.
When officials in Kerala government's Mrithasanjeevani, Kerala Network of Organ Sharing, contacted members of Vishal's family, they agreed to donate his organs, including heart, liver and kidneys.
While his heart was brought to Kochi hospital, the kidneys were donated to two patients at Thiruvananthapuram Medical College.
Chief Minister Pinarayi Vijayan intervened to arrange the Naval air ambulance to transport the organs to ensure that they reach the recipients in time.
Ernakulam District Collector MG Rajamanickyam yesterday forwarded a request to Headquarters, Southern Naval Command (HQSNC) for transportation of the harvested heart from Thiruvananthapuram to Kochi via air.
Four doctors of Lisie Hospital were airlifted by an IN Dornier from INS Garuda to Thiruvananthapuram at 6.30 am.
The medical team along with the harvested heart returned to INS Garuda, Kochi around 1 pm.
--PTI
Harvested heart fm Trivandrum airlifted 2 Kochi alongwith 4 Docs & eqpt by IN. @SpokespersonMoD #Aid2Civil Auth pic.twitter.com/c2ndkTnj75

— SpokespersonNavy (@indiannavy) July 19, 2016