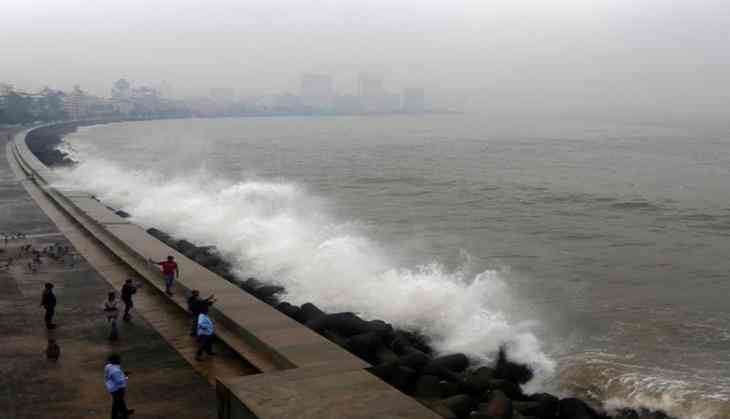 The Government of Kerala will set up a special relief fund with contributions from the public. It will initiate relief and rehabilitation measures for families affected by cyclone Ockhi. The state government is also seeking a separate relief package from the central government.
The decision was taken at an all-party meeting chaired by Chief Minister of Kerala, Pinarayi Vijayan, to assess the cyclone's impact in the state. Vijayan called upon all political parties, institutions and the public to donate generously to the special fund.
Vijayan met with Union Home Minister Rajnath Singh today in Delhi, to demand a central package for rehabilitation.
However, there will be no change in the relief package, already announced by the state government earlier. The families of the fishermen, who lost their lives in the disaster, would be provided Rs 20 lakh compensation.
"All the victims, including those, not covered by the welfare scheme for the fishermen at present, will be eligible for compensation," said state fisheries minister J Mercykutty Amma.
The opposition party, United Democratic Front (UDF) demanded that the lump sum compensation to victims should be raised to Rs 25 lakh.
Though, a demand was made to increase the interim compensation for affected families from Rs 2,000 to Rs 2,500 per week, the state government is yet to accept the proposal.
"An amount of Rs 31 crores has already been sanctioned for the purpose," Mercykutty Amma added.
Opposition leaders Ramesh Chennithala and M M Hassan pointed out the lack of coordination between various government agencies and departments in implementing the rescue and relief measures.
The Bharatiya Janata Party (BJP) has asked the state government to seek funds under the National Cyclone Risk Mitigation Project (NCRMP).
The severe cyclone has left a trail of destruction in India, Sri Lanka and Maldives. In India, the cyclone struck the coasts of Tamil Nadu, Kerala, Maharashtra and Gujarat. It has killed 64 people and displaced hundreds.
-ANI