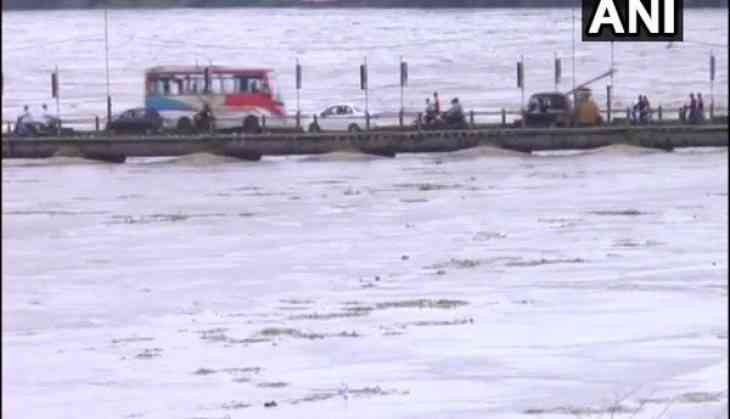 As many as 29 people have lost their lives in flooding and landslides, following heavy and incessant rains in Kerala.
Looking at the current circumstances, Kerala State Electricity Board (KSEB) has opened all the five shutters of the Cheruthony dam in order to release the excess inflow of the water deposited in the catchment areas of the reservoir from the past couple of days.
Congress president Rahul Gandhi on Saturday urged all his party workers in the state to help the needy ones.
"Unprecedented rainfall has created havoc in Kerala, destroying property and forcing thousands to abandon their homes. I urge each and every Congress worker in Kerala to step up and help those in need. My prayers and thoughts are with the people of Kerala in this difficult time," Rahul tweeted.
Earlier, Karnataka Chief Minister HD Kumaraswamy had announced a relief fund worth Rs 10 crore to all flood-affected areas in Kerala in a bid to assist the state government in rehabilitation and rescue operations.
He even directed his Chief Secretary T.M. Vijayabhaskar to send relief materials and a team of doctors to the state.
Additionally, Prime Minister Narendra Modi, via a telephonic conversation with Kerala Chief Minister Pinarayi Vijayan, took stock of the situation and offered all required assistance.
On the other hand, scores of people residing in Cheruthoni town were evacuated from their homes on Friday due to floods.
The heavy downpour has also hampered the train services in various districts across the state.
(ANI)