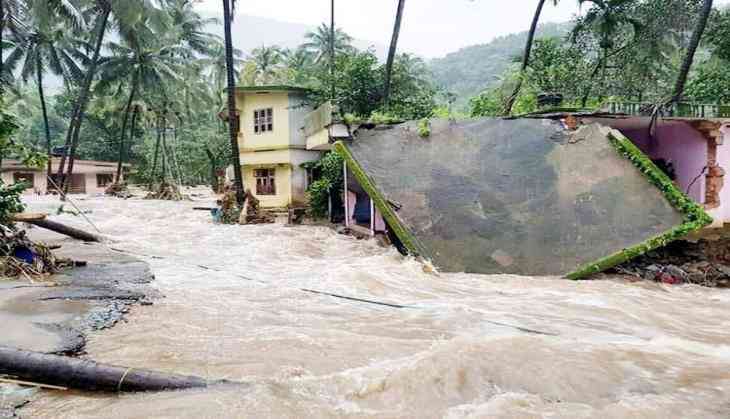 Odisha Government today sent a special team of fire service personnel armed with modern equipment to assist in rescue and relief operations in flood-ravaged Kerala as Chief Minister Naveen Patnaik voiced concern over the calamity.
"Expressing concern over #KeralaFloods, CM @Naveen_Odisha pressed in to assisting rescue ops an Odisha contigent of 245 fire personnel, led by the Chief Fire Officer," the Chief Minister's Office tweeted.
Trained and experienced in flood rescue, the team including 225 fire service personnel, 15 supervisors and other officers left for Kerala in a special aircraft of Indian Air Force (IAF) carrying 75 power boats and state-of-the-art equipment, said an official.
The team also carried underwater equipment, 10 tower lights, power saws, solar search lights, tents, 137 life buoy, 31 lifelines, 30 sleeping mats and other sophisticated gadgets to carry out rescue work, he said.
The state government decided to send the team to Kerala following a request from the Centre, said Director General of Fire Service & Commandant General, Home Guards & Director Civil Defence, B K Sharma, who flagged off the team.
Describing it as a moment of pride for the Odisha Fire Service, he said our fire service personnel had earned praise for their commendable job in the relief and rescue operations in Andhra Pradesh during Cyclone Hudhud.
"I hope our fire personnel will live up to their reputation and play a significant role in the relief and rescue operations in Kerala," Sharma said.
The team members would be engaged to undertake rescue and related operations by the authorities in flood-hit Kerala, said Special Relief Commissioner (CRC), B P Sethi.
They would also take necessary steps for rescue of about 130 people from Odisha who have taken shelter in a house at Aluva Munnar Road, Odapally, said an official.
Meanwhile, another four-member team has also been sent to Kerala to facilitate the rescue of these marooned people from Odisha, said state Labour Minister Sushant Singh.
Odisha government has set up a 24-hour helpline 1070 and 0674-2534177 at the SRC's office to coordinate help for the people in difficulty in Kerala.
Earlier, Odisha Government had on August 16 announced a financial assistance of Rs 5 crore for rain-battered Kerala, where an estimated 194 persons have lost their lives so far and 36 are missing since August 8.
Patnaik had also spoken to his Kerala counterpart Pinarayi Vijayan over telephone and had also offered any other kind of support required to tackle the calamity.
(PTI)